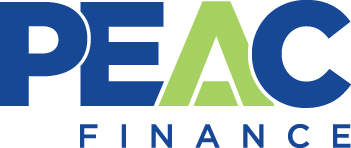 Job Reference:
CCO1
Job Title:
Chief Commercial Officer – PEAC Finance UK
Salary:
Excellent + Benefits
Location:
United Kingdom
Bonuses:
Excellent
Benefits:
Excellent
Job Function:
Credit Risk & Collections
Vacancy Type:
Permanent
Asset Type / Sector:
N/A
Job Description:
The Chief Commercial Officer (CCO) is a commercial leadership role, the purpose of which is to develop and drive the PEAC commercial strategy, to deliver agreed commercial result objectives within the UK & Europe.

The CCO will deliver upon strategic priorities, including the development and execution of the annual UK commercial plan. The CCO will also be required to deliver financial results through leading and developing a professional commercial team and implementing PEAC commercial blueprints, processes, tools and 'ways of working' in all customer segments. To successfully execute this role, the CCO will leverage local, regional and European resources.

Key Responsibilities:


1. Commercial Strategy development & deployment

• Accountable for the development and deployment of the commercial strategy that delivers required financial results across all sales channels in the near term, whilst simultaneously developing growth plans for PEAC
• Delivery of volume, margin and service income by way of the provision of timely and innovative business solutions through a range of financing products.
• Provide product and lending solutions that meet client needs, delivering maximum income for client and satisfying risk quality parameters and standards.
• Accountable for the complete implementation and leadership of the PEAC commercial blueprint with ensuing delivery of objectives, KPI's and Metrics
• Accountable for the ongoing development and conversion of the Area sales pipeline, supporting required result delivery across all customer segments and sales channels
• Accountable for all commercial resourcing, onboarding, training and development
• Accountable for commercial collaboration and liaison between the commercial teams, and all internal teams, in order to ensure client expectations are met
• Responsible for the establishment of overall GP targets for the UK and for the cascading of these targets into sales segments and individual budgets and targets

2. Performance Management

• Accountable for the delivery of all targets at agreed levels, through maintaining and growing existing customers, and acquiring new business aligned to agreed strategies across all customer segments
• Accountable for the ongoing management and containment of cost structures within the commercial organisation.
• Accountable for ensuring that commercial practices support requisite financial reporting and/or legislative requirements, and corporate ethics / values, without exception
• In conjunction with the CFO, ensure full collaboration between the commercial organisation and finance to facilitate timely management of outstanding and overdue debt to help positively drive working capital
3. Commercial Leadership & Talent Management
• Accountable for the ongoing leadership and capability improvement of all commercial team members, raising sales professionalism
• Accountable for developing a performance management culture and personally coach's sales team members, visibly driving and 'owning' capability improvement.
• Accountable for the attraction of industry leading commercial talent and the deployment of this resource to help optimize business and individual performance.

Experience:

• Minimum 10 years relevant experience in an Asset Finance related environment, ideally at Director Level.
• Proven commercial management experience including optimisation of commercial propositions, business development and relationship building.
• A broad understanding of Finance Operations and Credit Underwriting, with strong aptitude to influence strategic decision-makers and functional stakeholders.
• Proven ability to take 'big picture' strategic view, whilst being able to work at a detailed level.
• Experience working with senior management/board level members in a rapidly changing organisation.

Consultant:
All applications should be sent to Recruitment@peacfinance.com for the attention of Julie Walker, HR Director.
PEAC Finance (UK) Limited is an equal opportunities employer and welcome applications from all suitably qualified persons. No recruitment agency assistance is required at this time.