Recruitment
Senior Underwriter and Floorplan Finance Specialist – London, UK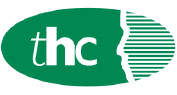 Role: Senior Underwriter and Floorplan Finance Specialist 
Salary: negotiable 
Location: London, UK 
We are seeking an ambitious motivated and energetic underwriter with floorplan/stocking finance underwriting experience.

Overview
Our client is specialist lender in motor finance. The purpose of the role is to underwrite car loans and lead the underwriting process of floorplan finance to high quality independent car dealers. The Senior Underwriter will report directly to the Head of Credit.
This office based role is key to our organisation achieving its goals and specially in growing our loan book whilst mitigating credit risks. You will underwrite cars loans, credit assess floorplan stocking finance applications and monitor ongoing floorplan finance client credit risk.
In addition, you will be responsible for legal recoveries of any defaulting floorplan finance agreements and the recovery of amounts through the sale of the underlying vehicle security.
You will need previous experience within a car finance operation and at least two years' experience of credit assessing floorplan finance applications. You will also need experience of ongoing monitoring of credit risk of live floorplan finance agreements.
The ability to effectively assess credit risk in the situations outlined above is critical to success in this role.
Detail requirements
Duties include:
• Performing the floorplan finance underwriting process in line with the company credit policy framework
• Ongoing monitoring of live floorplan finance agreements ensuring company risk is minimised
• Managing the client experience and journey for floorplan finance clients
• Providing feedback to the management team to offer improvements in the floorplan finance service
• Analysing and assessing prestige car loan applications
• Analysing and assessing wider stakeholder environment and presentation of portfolio analytics and initiatives at the Risk Committee
• Liaising with the sales, sales support and introducers to optimise the client trajectory and experience
If interested in this role, please email your CV to vicky@thcrecruitment.co.uk