Uncategorized
Dine and Bannayi to leave Close Brothers' print team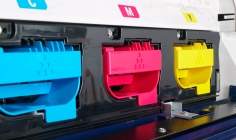 The two founding members of Close Brothers print team, director David Dine and managing director Basil Bannayi, will depart the business at the end of this month.
Dine is to retire and Bannayi leaves to focus on his family property business.
Close Brothers said that none of its customers or brokers would be affected by the departures, as Roger Aust will take over the running of the print business as managing director. David Bunker becomes his assistant managing director.

Close Brothers added that its print business will merge into the industrial equipment division, which is led by Steve Gee.
Close Brothers asset finance chief executive officer Mike Randall said: "We are grateful for the support and contribution both David and Basil have made to the business in its recent growth period and I wish them well for the future."