Kevin Clarke cleared by jury in fraud trial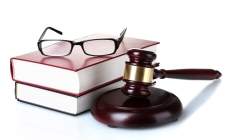 A jury unanimously cleared a former sole trader of Elumina Iberica UK of carrying out a multi-million pound fraud at Warwick Crown Court on 14th March, according to reports.
Kevin Clarke was alleged to have sold equipment to gold courses in the UK under the promise of advertising revenue that was falsely represented, it was said.
Additionally it was alleged that he was involved in running a business while prohibited from doing so by the Department of Trade and Industry (DTI).
Clarke strongly denied charges of contravening a disqualification undertaking, fraudulent trading, obtaining money transfers by deception, participating in a fraudulent business, and fraud.
Two of the charges, fraudulent trading and obtaining money transfers by deception, were withdrawn by the judge during the trial.
The remaining three charges were dismissed by the jury after 14 hours of deliberation.
The judge told the court: "What has been a very long nightmare for you is now over. I very much hope you can put this behind you, and that you have a bright future in business."