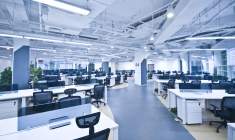 Dutch fleet management firm Leaseplan will not be sold to a group of unnamed investors, Leaseplan parent and 100% shareholder Global Mobility Holdings (GMH) has announced.
Leaseplan had been in talks through March with a group of investors.
A statement read: "Parties have not reached an agreement on the change of ownership of LeasePlan and negotiations have been ended. GMH has informed LeasePlan that it has no plans to pursue further options leading to a divestment of LeasePlan in the near future and confirms that it will continue to support the company's existing successful business approach."