Uncategorized
Marie-Christine Ducholet elected president of Leaseurope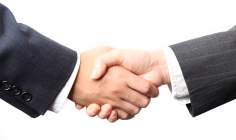 Marie-Christine Ducholet, chief executive of Societe Generale Equipment Finance, has been elected as president of Leaseurope for a duration of two years.
Ducholet has been a member of the executive committee of Leaseurope for the last two years and was unanimously elected president during the last AGM of the Association on 1 November.
Marie-Christine Ducholet graduated from HEC and joined Societe Generale in 1985. From 1990 to 2001, she held different commercial functions within the bank's Structured Finance of Corporate and Investment Banking, and in real-estate and commodities.

She assumed several leading positions within Societe Generale's Corporate and Investment Banking division. In 2008, Ducholet was appointed co-head of Strategic & Acquisition Finance worldwide. Since 2011, Marie-Christine Ducholet is Chief Executive Officer of Societe Generale Equipment Finance and, since 2012, Member of the Societe Generale Group Management Committee.