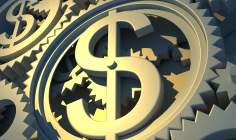 AIM-quoted finance house Private & Commercial Finance Group (PCFG) has recorded a 50% year-on-year increase in its profit before tax to £1.25m (€1.55m), according to preliminary results released today.
Quantifying the fiscal year ended 31 March, the figures also showed the return on average assets to have grown by 50% to 1.5% from 1.0% in 2013, with net assets also up 11.7% from £9.3m in 2013 to £1.04m.
Loan loss provisioning charges also fell 11.5% to £2m, with £2.01m (up from £17m in 2013) of unearned finance charges also set to add to future earnings.

Overall, the finance company witnessed a 29% increase in new business volumes to £50.8m, with portfolio growth totalling 10.8% at £88.7m.
Scott Maybury, chief executive officer of PCFG, pointed to many reasons to "be positive" about the results, highlighting "particularly the 50% increase in profits to £1.25 million."
"The group continues to originate higher volumes of new business, whilst our focus on the quality of the business underwritten is reflected in the further reduction of the loan loss provisioning charge."
He added outcomes of such strategies included profit growth as well as return on average assets, the group's key metric.
"The headroom in our debt facilities gives us the scope to continue growing our portfolio and, with work continuing on our banking licence application, I am excited about the Group's prospects in the coming years."