Comment
The InsurTech industry gets another boost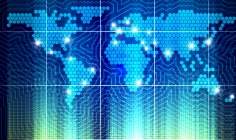 The insurtech industry has seen record-breaking levels of investment over the past few years, so it might've been expected that the curve would taper off and investment levels would fall.
However, GlobalData Financial Services explains that does not seem to be the case, particularly after Eos Venture Partners' recent announcement.
Willis Towers Watson reported that 2017 saw the greatest level of investment in insurtech companies by insurers and reinsurers to date.

When new industries emerge there is often an initial period of high investment, as new propositions are explored and entrepreneurs seek to revolutionize the market.
This is typically followed by a period of consolidation, during which the levels of investment become much more modest as startups refine their business propositions.
With 2017 being a record year for investments it would not seem unreasonable to assume a lower value of investments occurring in 2018.
Yet Eos Venture Partners, a strategic venture capital fund focused on the insurance industry, has announced its intention to raise a $100m fund that will target early and growth-stage start-ups.
Eos Venture Partners has a track record for investing in some of the most disruptive and forward-thinking insurtechs, such as:
• Neos – A connected home insurance provider that aims to use technology to prevent claims
• Laka – A cycling insurance provider that utilizes a pooling technique to reduce costs for customers
• Digital Fineprint – Utilizes data analytics to improve customer targeting
With Eos Venture Partners' track record for investing in some of the most forward-thinking start-ups, and the announcement of a $100m fund, 2018 is likely to see further disruptive innovation in the insurance industry.
For more insight and data, visit the GlobalData Report Store (https://www.globaldata.com/store/). Verdict is part of GlobalData Plc.