Features
Virtual GP Doctor Care Anywhere scans protection insurance opportunities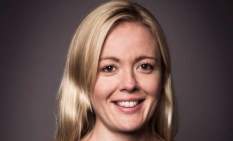 Kate Newhouse, CEO of the doctor-founded digital healthcare company, Doctor Care Anywhere, tells Ronan McCaughey about its partnerships with AXA PPP healthcare and Legal & General – and why the virtual GP is reviewing opportunities in the protection insurance market. While Doctor Care Anywhere is focused on the UK, Newhouse says it is also examining the global market.
Life Insurance International (LII): What life and health insurers is Doctor Care Anywhere currently working with?

Kate Newhouse (KN):  AXA PPP healthcare was our first major channel partner and we have an exclusive relationship with it purely in the private medical insurance market. We have been working with AXA PPP healthcare since 2015 and we have just secured a 3 year extension partnership with them.
We work with AXA PPP healthcare and provide the Doctor Care Anywhere service that AXA names as Doctor@Hand.
Together with AXA PPP healthcare we are now serving over 50 of their corporate clients.
AXA PPP healthcare sells our service alongside their PMI product, or as a standalone product. We also serve AXA PPP healthcare's individual book as well. Having started off in the PMI market, we generally go to market as a B2B2C player
We have not been particularly visible in the direct to consumer market and that has been a deliberate strategy.
Last year, we started exploring the general insurance market and we are working with Legal & General. We are starting to serve their group income protection clients.
We are also looking at life insurance, income protection and critical illness in the individual market.
LII:  What reaction has Doctor Care Anywhere received from life and health insurers to date?
KN: Health insurers get the concept more quickly because once you start exploring the idea of trying to give value to the customer, over and above the bottom line insurance policy, this makes it relevant and useful for customers.
Our view is that the proactive and interventionist nature of our service is what impacts and helps to reduce claims.
LII:   Will Doctor Care Anywhere be rolling out any new products and services over the next year?
KN: We have a roadmap for the next five years, but our initial priorities are mental health provision. Doctor Care Anywhere is looking at providing access to mental health specialists on our platform, where members can access this in a similar way to how they book and have consultations with a GP.
LII: Is Doctor Care Anywhere focused solely on the UK market or does it have a worldwide focus?
KN: We are focused on the UK, but also looking at the global market as well. The next stage would be to launch locally across the globe using local healthcare capabilities. We recently announced our partnership with the international health insurance company, Aetna International, where we have been serving patients in over 70 countries starting in Q4 last year.
LII: What differentiates Doctor Care Anywhere from other digital healthcare providers?
KN: Our position in the market is that we very much want to provide a relationship with a GP service.  There are key features of our service that illustrate that, for example, longest in market consultation.
Our [GP] consultations are 20 minutes long and we think that's important to make the customer feel comfortable. When you are asking people to change the way they would normally interact with a GP, you need that extra time. Having that length of time really means you can get to the nub of the issue.
At the point of booking, the customer can also see the GP they want to see and that's because we want to establish continuity of care.
We also look after our doctors and see them as our second customer. They are a community and we want them to work with us for a long period of time.  We see ourselves as a cradle to grave provider, both in terms of the doctors who work with us, and the patients we serve.
We recognise there is a time when a person does need to be seen in person by a GP, which is why we have partnered with Nuffield Health to have seamless integration with their in-person network.
We are also developing our own GP network in addition to that, so that after a consultation if an individual needs to be seen in person by a doctor, we can ensure an individual can see a GP within 48 hours and the client's notes will go seamlessly back into their Doctor Care Anywhere profile.
Thirdly, we have a 24-hour capability.  A lot of our corporate contracts are between 8am and 10pm because they are mainly UK residents, However, because we serve internationally, we have that 24-hour capability.
We are also looking to develop the service across primary care. That is a difference between us and other virtual GP providers. We want to do more within the primary care environment and our vision is around preventative and pro-active care.
What I mean by primary care is not just GPs, but also things like mental health provision, nutritionists and physiotherapy, and also expanding our provision of that.
LII: How do you expect the virtual GP space to grow in the coming years?
KN: I think the category will start to become more complex. Over time, I see a virtual GP service becoming the norm and that will involve the NHS as well.
LII: Have you faced any particular challenges working with life and health insurers?
KN: They tend to be large and quite traditional organisations, so in order to get a pilot off the ground, the challenge is you need to get a lot of ducks in a row. For example, there are a lot of different elements, such as due diligence, data protection, clinical governance, customer proposition to get the organisation comfortable with.
My advice would be recognise that and do it very early in the relationship, rather than realise this has to be done at the last minute.