News
The Standard partners with Plug and Play insurtech accelerator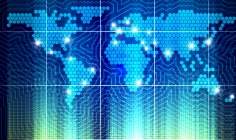 Standard Insurance Company (The Standard) has signed a strategic agreement with Plug and Play, a Silicon Valley based startup accelerator and open innovation platform.
Under the agreement, The Standard joined Plug and Play Insurtech Accelerator as anchor partner to enhance the customer experience.
The insurer will engage directly with a select group of startups to explore and accelerate technological advancement as well as drive innovation.

The insurer said that it will look to leverage the partnership enhance a range of processes that could improve distribution, risk management and customer-facing services.
The Standard vice president of Employee Benefits Dan McMillan said: "Our industry is changing at a pace that we have never seen before, and the expectations of our customers and partners are increasing. Throughout our 112-year history, The Standard has steadfastly remained committed to meeting and exceeding customer expectations.
"Our partnership with Plug and Play is just one of the ways we intend to evolve our innovation efforts to benefit our customers, producers and employees," McMillan added.
Loading ...
Plug and Play Insurtech is an innovation platform which brings together corporations, startups and investors to collaborate on improving the industry.
Since inception in May 2016, the platform has provided innovation solutions to over fifty corporate partners and has made more than 20 investments in Insurtech startups.
Recently, Plug and Play Insurtech expanded internationally to New York, Munich and Tokyo.
The Standard offers group and individual disability insurance, group life and accidental death and dismemberment insurance, group dental and vision insurance, absence management services, retirement plans products and services and individual annuities in the US.