Blogs
Buy a car on an online auction site and you could get stuck up a gum tree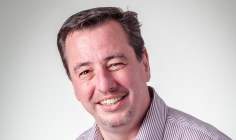 According to an article published by the National Fraud Intelligence Bureau, in 2013 online vehicle fraud cost victims £17.8m and affected 6,600 UK residents with an average loss of £4,078. It's far too soon to understand how this landscape altered in 2014, but the considered opinion is that the level of fraud in this area is increasing and that a fair proportion of these matters will be as a result of asset conversion fraud.
One area of particular focus over the last two years for us, and indeed now one of the top six priorities for the FLA Motor Fraud Group in 2015 is that of asset conversion fraud, concentrating in particular on where and how the asset is being exchanged illegally. At Moneybarn, we've been focusing on this area to try to understand what we can do to prevent this particular type of fraud.
Our asset conversion fraud findings since January 2013 can be summarised as follows:

Thirty-six per cent of our asset conversion enquiries are known to relate to our asset being sold through either eBay or Gumtree;
A further 10% of enquiries were advertised through multiple media, but it's likely at least some of these were converted through the eBay or Gumtree medium, suggesting approximately 40% of our asset conversions are processed through one of these auction websites;
Sadly, in 65% of cases it's the customer, or purchaser, that loses out. Investigations for these cases show Moneybarn has good grounds to retain the title to the vehicle and is not required by law to pass this to the customer.
So far Moneybarn has worked alone, but if approximately 40% of asset conversion fraud were found to be representative for the whole industry then finding a way to convince the online community to adopt some very simple principles could make a significant impact on reducing this type of fraud in the UK. This can only be good news for consumer and finance companies alike, but importantly, could reduce the impact felt by consumers – after all, in the new FCA-regulated environment the impact on the consumer should be at the forefront of everyone's mind, so the prevention of this kind of fraud should become a core focus for all finance companies.
So how does asset conversion fraud occur?
Buying and selling via Gumtree
When placing an advertisement to sell a vehicle on a free classified advert site the seller is not required to divulge specific data points that you might otherwise expect, such as registration number or chassis number.
Gumtree doesn't have any obligation to vet any advert placed in any way, making it easier for innocent purchasers to be caught out by a fraudulent advert.
There are some advice notes for the buyer, although they are very difficult to find and, until very recently, this advice did not suggest checking if the 'seller' actually is the 'owner'.
Until recently there was no reference to finance checks included within the buyer advice on the site, and even now the wording and prominence of this addition is both vague and incorrect, rendering it virtually useless.
Gumtree does not give the buyer any protection on the purchases made at all as far as we can ascertain.
Buying and selling via eBay
When placing an advert to sell a vehicle on eBay the seller is required to divulge the registration plate. However this information is sadly only used to generate information such as vehicle make and age, rather than for fraud prevention.
Currently there's no advice or guidance on the site on buying a car through eBay and it remains silent on any dangers that consumers may face.
The much publicised "eBay Money Back Guarantee" doesn't currently cover all items purchased via its site. It specifically excludes any cover regarding vehicles.
In the US, eBay has introduced a vehicle purchase protection scheme, but hasn't been introduced in the UK.
So what's the solution?
I believe there are some simple and effective changes that both Gumtree and eBay could make that would offer a much greater degree of protection to their customers than they currently give and help reduce the amount of asset conversion fraud undertaken though their sites.
In the short term, simply highlighting the potential risks of asset conversion fraud to the buyer and providing access to a provenance check prior to making the purchase would go some way in increasing consumer awareness and helping prevent fraud.
A more effective, longer-term solution would be to undertake an automated and integrated provenance check that effectively blocks any advertising of vehicles not owned by the selling party. While this offers technological and cost challenges, carrying out this simple fraud prevention check would go some way in making online asset conversion fraud a thing of the past.
Moneybarn has begun talking to members of the FLA to gather support for presenting the case to government agencies to discuss the potential to include mandatory provenance checks under the Consumer Right Bill. Organisations such as HPI or Experian exist to protect consumers when making car purchases and so by supporting the cause they protect the customer and their own business model.
Although Moneybarn is taking this issue very seriously, we recognise that we're not the only organisation affected by asset conversion fraud and therefore welcome like-minded finance companies to work with us to raise awareness.
You can email your thoughts and comments to me directly at: andy.thomas@moneybarn.com.
Andy Thomas is director of recoveries and litigation for motor finance at Moneybarn