Comments
FCA to take over consumer credit regulation from April next year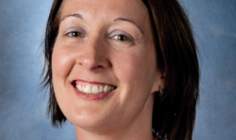 As of April 2014, the Financial Conduct Authority (FCA) will replace the disbanded Financial Services Authority (FSA).
The FCA aims to make markets work fairly for consumers and will be responsible for requiring firms to put customer well-being at the heart of their business.
The FSA's Journey to the FCA document sets out how the body will approach regulatory objectives and intentions toward financial services.

Further details can be found at: www.fsa.gov.uk/about/what/reg_reform/fca
The FCA will also take over consumer credit activities from the Office of Fair Trading (OFT) in April 2014, with a full replacement regime in force by 2016. A consultation paper has been published offering interested parties to comment (by 1 May 2013): www.fsa.gov.uk/library/policy/cp/2013/13-07.shtml
The FCA will be a very different regulator from the OFT, much better resourced and placing great emphasis on early intervention to protect the interests of consumers.
Many aspects of what is now FSA regulation will apply to consumer credit businesses, including:
Licensing: The procedure for authorisation of consumer credit businesses will be similar to that of other FSA regulated businesses with a requirement to submit a business plan. Businesses with a consumer credit licence already will be required to apply for authorisation to the FCA with only a two-year "grandfathering" period. Businesses not used to dealing with the FSA (e.g. appointed representatives or non-authorised firms) may be affected more greatly than Directly Authorised Firms as they won't be used to the application procedures or the use of terminology likely to be used within the licensing framework.
Change of control: The FCA is likely to have the same powers of veto over controllers of corporate businesses as it does over other
businesses authorised by the Financial Services and Markets Act. Dealer groups acquiring / selling businesses will need to be mindful of notifying the FCA of changes in control to ensure their licence is valid.
Approved persons: Senior management and those carrying out functions such as compliance and money laundering reporting will be required to register with the FCA as "approved persons".
Treating customers fairly: In addition to the rules to be set out in the handbook, the high-level Principles for Business will apply including Principle 6 which requires firms to treat customers fairly. Although little different from the expectations of the OFT, particularly Irresponsible Lending Guidance, it will be backed by a more formidable range of powers.
Sanctions: The FCA will have greater powers to discipline authorised consumer credit firms and their approved persons by imposing fines and "naming and shaming". New powers include the ability to name and shame firms much earlier (even before full investigations have taken place) and a consultation paper on enforcement powers has also been made available at: www.fsa.gov.uk/
static/pubs/cp/cp13-08.pdf
Appointed representatives: The "appointed representative" regime might be applied to consumer credit, enabling, for example, a credit broker to avoid FCA authorisation by acting as appointed representative of lenders who accept responsibility for the broker's actions.
Possible deregulation of instalment credit: All short-term interest-free credit agreements may become exempt, replacing some of the more limited exemptions currently available. Businesses should monitor the consultation documents as they emerge in coming
months. The transition will be considerablyeasier for businesses already regulated by the FSA as a lot of the terminology and processes will be in place.
Karen Wagstaffe is director of compliance and training at Finance Cover & Training Limited