Company Details
Regional Offices
Thought Leaders
Videos
White Papers
Press Releases
Contact Company
Startline Motor Finance
Motor Finance. With Added Flexibility.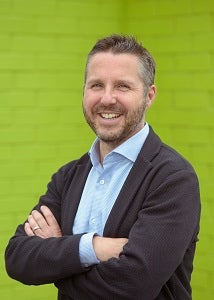 Startline Motor Finance has essentially pioneered the concept of near-prime motor finance in the UK used car market.
What does this mean? Using a unique mix of technology, financial acumen and human skills, we can often approve applicants who have been previously declined by mainstream prime lenders, while still offering attractive rates and terms.
We describe ourselves as a 'flexible lender' because we offer service standards and products comparable to a conventional prime but with a less binary approach. Why is this important for consumers, dealers and other introducers? Because our research shows that almost 20% of all used car customers fall into the near-prime category.
Without Startline, dealers are faced with potentially passing one in five customers straight from prime to sub-prime lenders – a vertiginous drop with the APR rate rising by perhaps as much as double figures. Instead, our flexible finance products provide a much more attractive, definitively fairer option.
There are all kinds of ways in which the factors traditionally used to credit score people no longer apply to many who are actually solid applicants. These include the decline in homeownership, the rise in contract and temporary working, and a host of other general changes to overall economic circumstances – many of which are becoming increasingly relevant in 2020.
Startline's approach is to take a closer look at the circumstances of the person making the finance application, often entering into a dialogue with them and the dealer. The thinking is that if we are able to gain an understanding of that person's overall financial position, then we can potentially work to arrive at an affordable solution that meets their needs.
Research we have commissioned shows that 29.8% of dealers already have a near-prime option on their lending panel and 80.7% overall see near-prime as important or somewhat important to their business.
Paul Burgess, Startline CEO, explains: "It is interesting to see the speed with which near-prime lending has established itself in the UK used car market and the value that dealers already place upon it. Given expected difficult market conditions, it is reasonable to expect penetration to increase into 2020 and 2021."
Startline advantages
Your customer, your rate– our highly competitive terms mean you can offer the customer equally competitive APR rates
Fast decisions, fast payouts – with responses while the customer is still in the showroom
Direct access to underwriting staff – sometimes, getting the best outcome for the customer involves dialogue and we are always available to talk
Technology and people – we work hard to find and employ the best of both in order to deliver people-based finance that really works
About Startline
Based in Glasgow
Employs more than 120 people
Works with 50% of the UK's top 50 dealer groups by turnover
Offers both HP and PCP flexible products
Named in the London Stock Exchange's 1,000 Companies to Inspire report 2019
Cited by Inc.com as one of Europe's fastest-growing, privately-owned companies
Make an Enquiry
Thought Leaders
November 27, 2019
Images
White Papers