Features
Aston Barclay: Doubling in size by 2020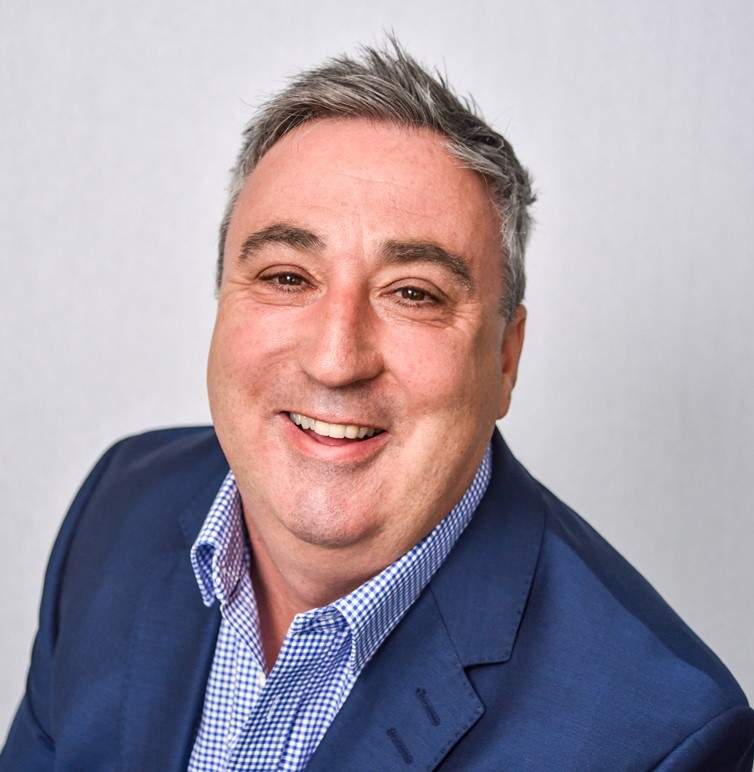 Two years ago Aston Barclay's Neil Hodson, formerly of Experian, Manheim and BCA, decided the remarketing arena was ripe for disruption, writes Jonathan Minter
In 2015, leading remarketer BCA had bought Scottish Motor Auctions (SMA) Vehicle Remarketing, one of the leading independents in the space, as part of a general acquisition spree.
Both it and Manheim, the second-largest remarketing company in the UK, had also begun to diversify their offerings, albeit not at the expense of their core product.
Aston Barclay chief executive Neil Hodson tells Motor Finance: "I thought there had to be an opportunity for a leading independent. I'd seen competitors diversify themselves into lots of differing channels, and I thought there had to be an opportunity for an independent car auction group to come in the middle of that."

To that end, Hodson says he approached David and Glenn Scarborough, who owned and ran Aston Barclay, and asked: "Where do you want to go from here?"
The end result of this conversation was a management buyout of the company two years later, led by Hodson, and supported by investment business Rutland Partners.
Hodson's plans for Aston Barclay are ambitious. The company aims to double its market share from 5% today to 10% by 2020, with the number of cars sold jumping from 81,000 to 160,000 over the same period.
The company has a number of plans in place to achieve this growth, and Hodson is categorical in saying that Rutland has given the company the capital firepower needed to reach its goals.
Among the most notable changes is the new auction site at Donington. This will be the company's fifth auction centre, offering twin auction halls and eventually sitting in an 18-acre site. The centre will be managed by Zaiga Jinkinson, whose 30-year career began at CMA as a sale-day driver, but has since worked as auction centre manager at Manheim Birmingham and Manheim Bruntingthorpe.
The new site will, in particular, help Aston Barclay reach more larger dealer groups. Hodson explains: "We have been limited in the dealer market by geography, not having a national presence. So coming here in the Midlands, extending our real estate, gives those national companies a better opportunity to come and work with us."
Other locations will also receive substantial investment in the near future. For example, the Press Heath site is due to more than double in size from six to 12.5 acres.
Team players
To compliment the new retail space, Aston Barkley has dramatically revamped its management team over the past two years. Martin Potter was named group operations director in September 2016, following a 25-year career in the auction industry.
Robert Hoy became group financial director in 2015, following a 15-year career in various finance roles, while Stewart Ford, who worked with Hodson at HPI, was brought on this year as group IT director. Most recently David Smith has been brought in as sales director.
Rounding off the senior team reshuffle, Laurence Vaughan, known for his time as chief executive of Sytner Group and as chair of CMCA, has been brought on as non-executive chair and investor.
Just as key as the new investment in staff and auction halls will be a new digital strategy. Although it was only unveiled to the public following the management buyout, the new strategy's foundations date back to 2015. In that year, Aston Barclay launched a new single-core Auction Management System, which was built entirely in-house, and was cloud based.
This has given the remarketer the advantage of having no legacy systems and, combined with its relatively small size compared to BCA and Manheim, Hodson says it will allow the company to be more nimble and reactive to customer needs than its larger competitors.
Outlining the strategy, Hodson notes that almost half of all Aston Barclays web traffic in 2017 has come from mobile, up from less than 20% in 2012.
To that end, a new app has been launched as part of the strategy, however Hodson says he wanted to make sure this was not a case of technology for technology's sake; instead, the app has several features designed to make the journey easier.
Examples of this include the fact that it is entirely possible to bid on a vehicle within three clicks of opening the app, and that the app includes detailed reports of the vehicles on offer.
Arguably the most impressive element is the recommendation system. Hodson explains: "If you buy something from Amazon, it says 'here are five things you can buy with it'. Why not take that philosophy into the car-buying journey? If I have got one car, and you missed out on it, why not tell you about six or seven more that fit that profile?"
Although Motor Finance was not able to sample the recommendation system to test the quality, the idea sounds useful, notifying potential buyers about cars in upcoming auctions that match the criteria of cars they are likely to want.
Going further, Hodson says: "Getting a phone call saying there is a Volkswagen for sale next week, is a bit 'so what?'. Connecting the buyer to the 10 cars they might want and making it easier for them to buy them, is a totally different journey. And that is where we can play well in this space."
The investment in technology goes hand-in-hand with the investment in the physical retail unit. Hodson concludes: "There is always going to be a physical auction; there is always going to be a buyer that wants to turn up at a trading hub and see cars go through and touch the metal.
"In addition we need to wrap around that digital presence. If you're stood in Donington, and the cars you want to buy are in Leeds, why not make it easy on an app to translate and buy those cars in Leeds?"