Motor Finance highlights some of the key figures from the BCA, Manheim and the ONS.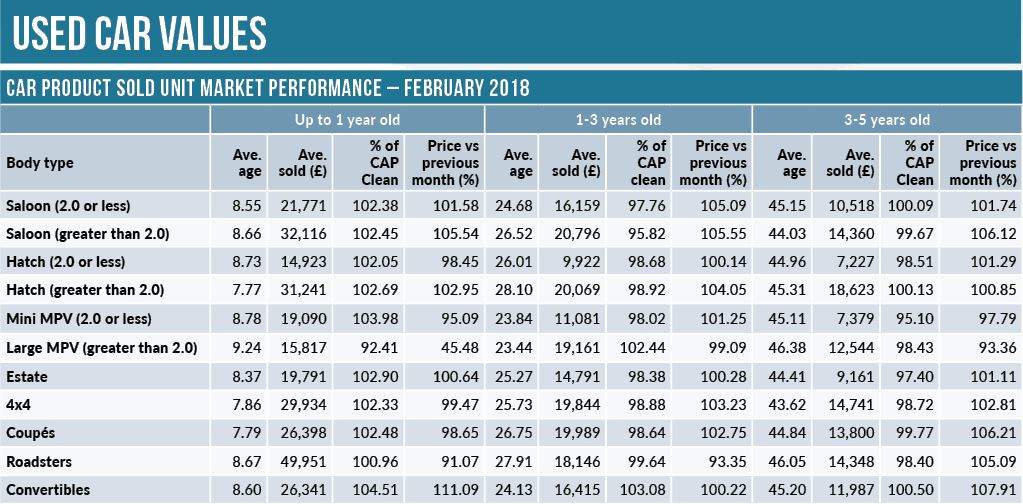 Analysis
The arctic blast of weather had no impact on trading, with professional buyers switching to the Live Online platform if travel was difficult. The latest BCA Pulse Report shows that average used car values rose by 2% month on month and are up by nearly £700 compared to a year ago.
Average age and mileage continues to reduce and, year-on-year, the headline value figure improved by £672 (7.6%).Average used car values have been rising at BCA for an extended period and 2018 seems set to maintain that pattern.
Loading ...
February returned the second highest average value on record for fleet & lease stock, with values rising to £10,792, an increase of £279 (2.6%) compared to January.
Retained value against original MRP (Manufacturers Retail Price) improved by more than a point over January to reach 43.23%. Year-on-year values were up by £613 (6.0%).
Average dealer part-ex values reached the highest point on record, rising by £121 (2.6%) to £4,824 in February. Year-on-year values were ahead by £256, equivalent to a 5.6% uplift. Values for nearly-new vehicle values rose by £71 (0.3%) over the month to £19,751, the highest point in over a year. Model mix has a significant effect in this very low volume sector, with brand specific winners and losers.
Car products sold unit market performance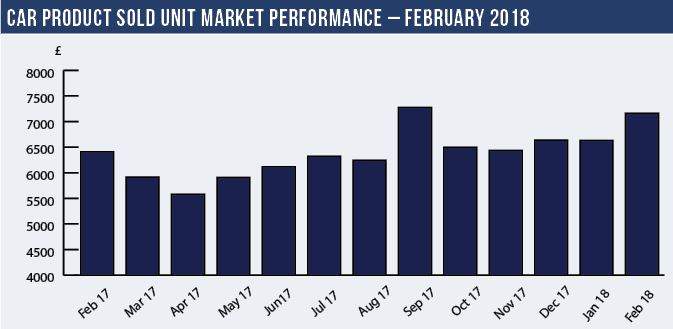 Employment figures