Features
Differing approaches in the Broker Triangle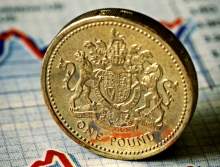 It's been a busy time for the staff and business of the car finance brokers of the north of England.
In the past few weeks, Kurt Bradbury moved from sales director at Jigsaw Finance, based in Stoke-on-Trent, to development director at DSG Financial Services in Stockport; Alan Smith joined Jigsaw as dealer development director; and Evolution Funding, based in Chesterfield, has taken on two new account managers, following Paul Hibbert who joined in April as regional director for the north from Motorway Direct, where he was a corporate development specialist. That same month, Car Loan 4U took on Ross Kelly as SEO executive from Investor Square, supporting Alfred Eccles, who joined the web-led, Macclesfield-based broker as head of editorial SEO and social media in January.
If you were to look at the top 10 brokers by size, there are two factors which stand out – most are little more than 20 years old, and many of them are drawn from a loose region of the north, from south Yorkshire to Merseyside, by way of Stoke and Stockport.

Today, brokers of the region are "similar but not the same", warns Richard Hoggart, managing director of DSG. Although "we all might look the same to a dealer, we've got different aspirations, methodologies, delivery and ethical values."
As Hoggart explains, the north-west concentration "is borne out of history".
He began the company as one of the first brokers in the region in 1989. Over the next few years, a small number of companies became brokers in the north-west, as people left to form their own companies. Keith Dowler, who left the chartered accountancy group Lloyds Bowmaker, and partner Mark Owen-Jones, ex-Lloyds UDT, formed Mann Island in Liverpool, 1991. Auto Union Finance followed in 1993 in Warrington.
Though these firms began working in the local market, all have now become nationwide, most within the past decade.
The regional concentration is "an accident of geography", says Hoggart. "People thought: 'I work for a broker, I'll set up my own business'.
For Jeremy Levine, director of Evolution, the wellspring of brokerages came simply "from where people lived and individuals set up their businesses."
However, for Tim Whaley, sales director at Jigsaw, the geography becomes relevant as the "traditional motor finance world" and its southern focus have ignored the growth of brokers in the north, despite their offering national coverage.
"Really strong pockets of the market are outside that traditional area," says Whaley, meaning good business may "fall off the radar" and "certain finance companies tend not to recognise the massive opportunity outside the traditional markets".
Opportunities for growth
Levine agrees there "lots of opportunities, places where you can add value to the dealership" and write good business in a "very strong" market.
For Hoggart, however, this is not news to the brokers, but a standard mode of operation.
"There's always opportunity for growth if you're innovative and get in front of the right people to present your company," he says.
"We can work with dealers to create more sales through better finance penetration; however, we also have to grow by convincing dealers to work with us, thereby increasing our opportunity at the expense of our competitors. We only do that by demonstrating value."
As Levine says: "There's always competition."
John Hughes, co-director with Dowler and Owen-Jones of Mann Island, oversaw 14,000 deals and £180m of business in 2011, but still calls it a "tough" market.
"We're holding our own," he says. "We've been used to significant year-on-year growth but now we're just happy to match the previous year's volume.
"We expect to do as well as we did in 2011, but without much growth on that."
For Whaley, such competition has honed Jigsaw's proposition. "There is a desire for a partner who can better support the dealer's route to market with innovative and unique products," he says. "At the forefront of this approach is an ability to present the stock in the most competitive and affordable fashion, i.e. monthly payments."
The rising awareness among dealers of the opportunities offered with PCP, such as customer retention, can be seen in the focus on the product by brokers such as Mann Island, particularly in used vehicles.
Whaley, however, is confident Jigsaw has "the best range of PCP products in the UK market", and sees PCP as an opportunity to expand Jigsaw's offering "by demonstrating tangible added value we will become a true consultant to our customers."
The market, explains Whaley, needs to "get off the 60-month HP drug" and dealer groups are now asking how they will re-deal in two or three years' time, which HP often fails to support.
"PCP really had a bad press six or seven years ago and people left the product.
"There's a sea change out there now, a bigger range of product, a different mind-set and approach."
Hoggart, though, sees two distinct market challenges, the first being regulation: "The legislative landscape gets ever more complicated," he says.
"However, we feel well-placed to help our dealers get on the right side of it and turn it to their advantage."
The captive providers
The second challenge is the share of the market now taken by captive providers. "The strength of the manufacturer finance company has increased recently," he says.
"The stronger they are, the more pressure comes down to us and the other independent finance providers fighting for the remaining opportunity."
Which returns to the point of engaging the right person at the right level of a business, says Whaley, who attributes the high conversion rate of clients to Jigsaw customers to making the company's proposition understood, having "a buy-in at senior level to make the change" to PCP.
"The reality is the salesmen, unless supported, will always gravitate towards HP," acknowledges Whaley.
To fight that takes the "coaching of sales teams to present PCP in a more professional manner" to "put across a consistent approach".
Doing so, says Whaley, satisfies the customer but also challenges the perceived standards of the finance broker model.
Tying the Jigsaw proposition together is the company's online strategy, which Whaley believes is a necessity in the contemporary market. Meanwhile, Car Loan 4U, formed in 2006 by co-directors James Wilkinson and Ryan Dignan, has taken the idea of web-led business on to the point of a USP.
"We are not the traditional type of broker," says Wilkinson. The Car Loan 4U market reaches "right across the board, prime to subprime," operating on an internet-based model "direct to the consumer".
"We work hard to make car financing easy and affordable," adds Dignan, for whom the process of a finance deal need not be "long and complex" and can be settled within hours when conducted online.
And Whaley agrees: "The online strategy is so fundamental to how a dealer develops his business in the years ahead.
"Unless you've got your online strategy correct, you'll struggle."
According to Whaley, the challenge for dealers is to identify non-prime customers earlier in the process, and Jigsaw will soon offer dealerships a system to do so.
"Identifying them earlier allows you to improve you conversion rate and deal more efficiently," Whaley says. Hence, the appointment of Smith to nurture dealer group customers as Jigsaw points itself toward the AM top 200. Cementing a "transparent relationship with senior level management," as Whaley puts it.
Looking for growth
While Jigsaw and Car Loan 4U have each hired staff to present and manage an increasingly technological offering, the appointments at Evolution are inextricable from the growth of the company.
Levine may just have added account managers for Scotland and Yorkshire and the north-west to his team, but is still "looking to grow between three and six account or area managers in the next three months".
The recruitments are part of an anticipated 30% growth into next year, following a 45% rise across 2011 as Evolution develops its business and proposition.
Such growth includes the "very strong" performance of its 'big sale' weekend at the start of September – 2.5% flat HP, no fees – in which the company wrote £1.5m of business in a five-day period.
Similar to Dignan, Levine says the speciality of Evolution is in the speed of its systems, across all products and businesses, which underwrite 96% of deals within 10 minutes, with a final decision within 30 minutes on 58% of proposals and a 60% acceptance rate.
And, similar to Jigsaw, Hughes puts the success of Mann Island down to "dealer dedication."
While other players, Hughes perceives, have moved more toward "rate for risk" sub-markets, or from subprime toward lower-risk customers, Mann Island has always focused on prime.
"Scale is on our side," he explains. "We can provide more choice, that's our major strength," and meant the company has avoided sub-brokering, "a recipe for disaster and open to abuse."
After nearly 25 years, although these companies occupy a triangle 73 miles wide by 33 miles deep, their methods, their means and their routes to market have differentiated to the point, Hoggart believes, where there is no "broker market" as such.
"It's not how we should be thinking," he says.
"We look at the overall point of sale finance market in the same way that MotoNovo or Santander might.
"The only thing we've got in common with other brokers is that we often use many of the same lenders.
"There will be areas of consensus but it is unlikely that we would agree on much with other brokers anymore. We have moved on in our thinking."
fred.crawley@vrlfinancialnews.com
richard.brown@vrlfinancialnews.com