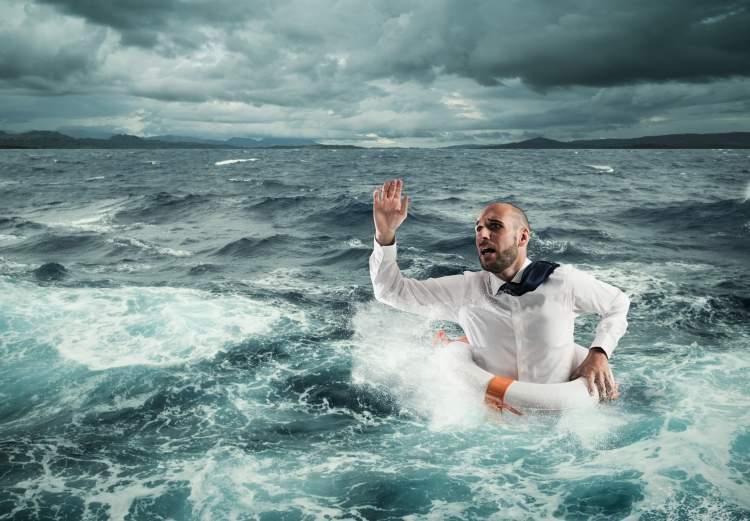 The credit collection industry has made 'huge strides' in how it deals with vulnerable customers, according to research by the University of Bristol's Personal Finance Research Centre in conjunction with the Finance & Leasing Association and the UK Cards Association. Motor Finance looks closer
In 2010, Chris Fitch, research fellow at the Personal Finance Research Centre (PFRC) and vulnerability lead at the Money Advice Trust, conducted an initial survey of the collections industry and how it treated its customers. While some of the signs here were positive, it was also clear there was room for improvement.
In 2016 Fitch, together with Jamie Evans, research associate at the University of Bristol, and Colin Trend, tutor and consultant in money advice at the Plymouth Focus Advice Centre, wrote an updated guide, Vulnerability: a guide for debt collectors; 21 questions, 21 steps.

The research had a number of aims: To take a litmus test of the industry's attitude towards dealing with vulnerable customers, offer practical help in this regard, and provide a benchmark against which companies could compare their treatment of vulnerable customers.
One effect of repeating the survey in 2016, five years after the original, was that it was possible to compare the results, particularly because of the 27 businesses which participated in the 2016 survey, a number also participated in 2010.
According to Fitch, when comparing the results of 2010 and 2016 the signs were very positive.
Loading ...
He said: "What we found with regards to frontline staff and specialist staff was a real uplift in positive practice. For example, following a disclosure of a mental health problem, it used to be that only 38% of staff used to ask how that would affect your ability to pay in 2010. That has now risen to 88%.
"We've seen this with attitude – attitudes drive practice, and those attitudes also reflect the cultural attitudes of an organisation. We've seen real positive steps here – 20% of people were reluctant to discuss mental health problems in 2010, because they didn't want to get bogged down. That's dropped down to 6%." The results are broadly reflective of the change across the industry, he added.
That is not to say the industry is perfect. Treating vulnerable customers appropriately is extremely challenging, and there will always be room for improvement.
As the Finance & Leasing Association's  Stephen Sklaroff said on the day: "Customer vulnerability is one of those concepts which is deceptively easy to talk about, much more easy to define, and often very challenging to deal with. For an industry like ours, that challenge is twofold. On the one hand, you've got a wide range of different products, business models and customer profiles, and on the other a huge variety of different kinds of vulnerability that those customers may encounter."
As Sklaroff noted, the general perception is that industry staff will instinctively want to do the right thing. The problem is deciding what this right thing is, and for that they need guidance.
In terms of what the guide provides, Fitch is clear that there was recognition of commercial realities in creating the report. "Researchers are well known for describing problems then saying to the industry, 'you're terrible, look at the situation, what are you going to do about it?'"
On this occasion, though, he claims: "What we've done is work with the sector from the ground up to say, 'what is practically possible to change with these elements, with these problems?'" The research aims to answer this question.
For example, for the second question, "How well do your staff identify vulnerability?", the report notes that eight out of ten people with mental health issues chose not to disclose them. Of these, 60% said they were not aware it would make a difference, and over half said they disliked telling people about their health problems (55%) or felt they would not be treated sensitively and sympathetically (52%).
As a result, the report argued that staff need be able to proactively recognise vulnerability. Achieving this consistently across hundreds of calls could prove difficult. In order to meet this challenge, the report offered a number of steps to identify potentially vulnerable situations:
Self-disclosure: Give every customer the opportunity to self-disclose – the simplest and most effective method of identification.
Look for 'limitations': The Financial Conduct Authority identifies customers who experience difficulties with remembering, understanding, communicating and evaluating information during the collections process, as being vulnerable.
Look for 'red flags': These are indicators of difficulty, distress or life events that could highlight an underlying vulnerable situation
Remember that identification is the first step, rather than an achievement in its own right: Identification simply creates the opportunity to find out more about a customer's vulnerable situation, and to provide the relevant support.
Of these four points, looking for limitations is arguably one of the more difficult areas to approach with an element of consistency. To that end, the report introduced BRUCE:
Behaviour and talk: Look for indicators of a limitation in the customer's behaviour and speech including:Remembering: Is the customer experiencing problems with their memory or recall?
Understanding: Does the customer understand the information they are being given by staff?
Communicating: Can the customer communicate their thoughts, questions, and ultimately a decision about what they want to do?
Evaluating: Can the customer weigh up the different options open to them?
The report also contains a number of case studies which collections companies can read in order to compare themselves with their peers.
Respecting business and ethics
Fitch says it is important to bear in mind that recovery has two clear and distinct meanings: "Firstly it's the recovery of what's owned. There is a commercial realism to everything we do in this report. We recognise that lenders and collectors are not charities.
"But recovery also means the recovery of the individual financial and personal terms. I see no contradiction or conflict between doing something commercially realistic and helping somebody get back on their feet, in a broader sense of treating customer fairly, and also get back on their feet in terms of physical and mental health."
There are a number of methodologies and technologies which are due to make this easier for businesses; the first of these is speech analytics. Fitch notes: "With speech analytics, the value is not only in the real time, but also in being able to look back at all of the data that's been collected, and all the call recordings to find what makes good practice."
The use of speech analytics will help collection businesses look back at prior phone calls to find out what works and what does not. It also allows businesses to test various interventions and see if they have the desired impact, or what impact they have. It will also help the industry to share its experiences with how to best treat vulnerable customer across numerous companies.
Trend agrees, and notes: "If you have an individual or a number of individuals who are failing, you can look at their portfolio, and the data that comes through that, compare that to the organisation's data, compare and contrast the two, and spot where they've been going wrong.
"Equally you can turn it on its head. You can say, 'John, here, look at his data compared to everybody else, it's spectacular,' so you can use it to celebrate in your organisation, and drive forward further good practise and training, which then enhances the organisation overall."
A second area that Fitch sees as important is quality of assurance (QA), which looks at the performance of frontline and specialist staff to make sure they are compliant with the regulators.
However, researchers found that QA scorecards generally would drill down on vulnerability on maybe one or two areas – such as call handling or explicit consent.
This is not enough to drive positive behaviours and compound them, Fitch says, and therefore he calls for scorecards to be expanded to allow for more on vulnerability. Alongside this would need to be better support for QA staff.
Fitch describes QA scorecards as key to measuring staff attitude and practise, although he does admit there will be an element of box-ticking in this regard.
"There are things that you want to look for that are either present or absent in behaviours. So there will be an element of tick-boxing in there: Did they do this? Did they comply with that?
"But you also want to look at the manner in which they solved problems. For example, on our scorecard we've got an item about crisis – maybe something's been cut off or they've not got any food."