Features
The MotorCheck that will not bounce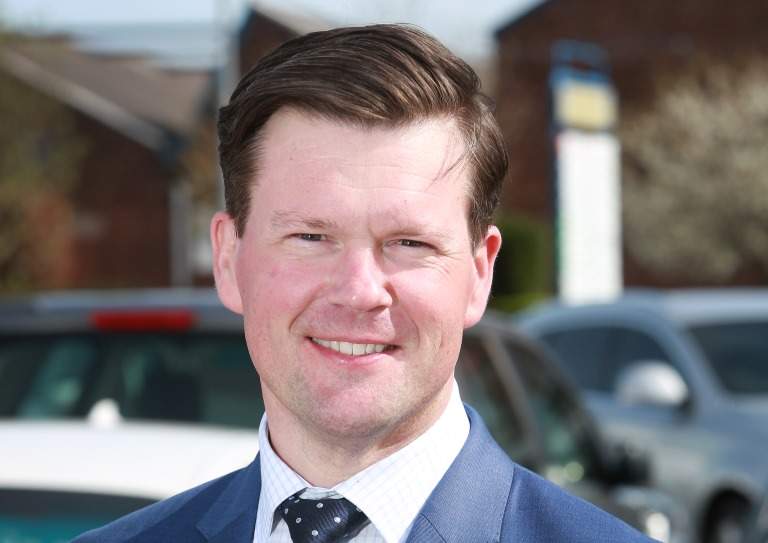 MotorCheck aims to provide competition in the provenance checking market after its launch in the UK at the end of 2016. Jonathan Minter speaks with Shane Teskey about how it got its timing right.
Shane Teskey, co-founder of MotorCheck, describes his company as an overnight business that has been in development for ten years.
The company's roots are in the Republic of Ireland, where MotorCheck has acted as the equivalent of HPI in England for nearly 15 years.

For much of this time, UK based CDL has been a strategic, historic partner of MotorCheck. Teskey explains to Motor Finance: "There are about 100,000 used cars a year that make their way across from mainland UK to the Republic of Ireland. If you're going to be offering a car history check in the Republic, when more than 1 in 10 of the cars on the road comes from the UK, you have to be able to give a UK history, along with the Irish history. For 10 years we've had a strong association with CDL in that we purchased our requirements from CDL."
Two years ago Teskey launched MotorSpecs in the UK, an API service which allows banks and insurance companies to send over registration numbers and pull back information which can be integrated into their back office systems.
Based on the success with MotorSpecs, and the relationships already forged with companies like CDL, Teskey said it was decided to launch a provenance check in the UK as a competitor of the HPI Check.
MotorCheck in the UK – a legally separate entity from its Irish namesake – entered the UK at the end of 2016 at what could be described as an interesting time for provenance checks.
HPI, Experian and CDL gather finance data directly from various banks, to package up and sell to various parties – from consumers, to retailers, to insurers – and so have various relationships with various banks.
All three are part of what is known as the MARS agency, and have historically shared the data that banks shared with them among one another.
More recently, HPI announced their intention to stop sharing this information from July 2017.
According to Teskey: "This motivated funders who were supplying information only to one organisation to decide to not be beholden to one company, or support a monopoly, so the vast majority have moved to supplying the information direct to CDL, Experian and HPI."
MotorCheck has also spent the past 18 months, ensuring that it continued to have access to the necessary data to continue to be fit for purpose following the July cut-off date.
This data has been augmented with that of CDL. Teskey says: "We spoke with them, and formed a close partnership whereby certain elements of the data that goes into our provenance check – like the finance information- comes via CDL."
The partnership makes sense for both parties. CDL themselves don't have a trade offering, and instead produce various insurance products. From MotorCheck's point of view, it meant they did not need to join MARS, as they were simply acting as a distribution channel for the data.
New competition
With HPI Check so synonymous with provenance checks in the UK, MotorCheck has its work cut out in gaining market share.
For that reason, it has developed a few unique selling points. Priced at £2.50 per check, all checks include a mileage check as standard. It also won't charge if the same vehicle is checked twice in the same day. Teskey notes double charging can account for as much as 40% of a retailers provenance bill.
One innovation Teskey is proud of is how the company has sought to remove the worry of false positives – whereby provenance checks might flag a car which has already been settled due to the systems not having been updated. He explains: "What we do, as part of every one of our reports, is include a button on the finance section called 'verify finance'. A dealer can click that button if a car shows up with finance outstanding, and we will phone the underwriter, speak to the claims department and get clearance from them, and update our report to reflect that the lender has confirmed to us over the phone that they have cleared this agreement."
So far Teskey says the company has exceeded its launch goals, and that MotorCheck currently has 1,100 dealers registered with it. He adds: "We're starting to become more known in the independent sector, so we're looking to shift our focus towards franchise dealers. We have more interest from larger dealers groups looking to tap into both the MotorCheck and MotorSpecs sides of our business and pulling data in via API into their systems."