Features
Northridge eyes PCH following Marshall Leasing acquisition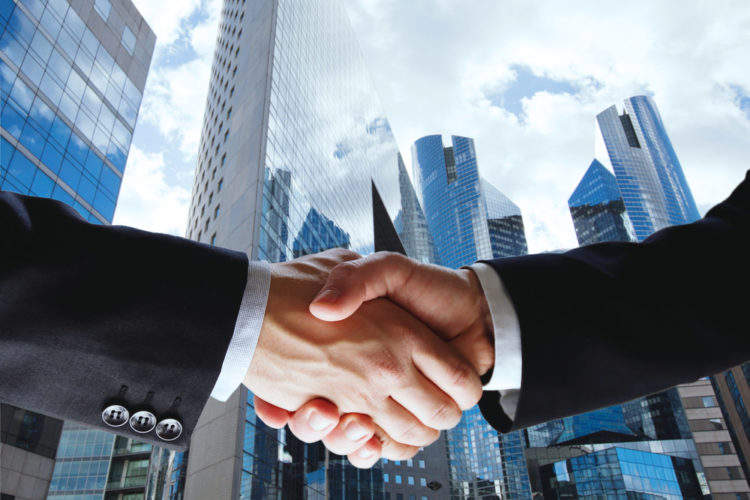 In late 2017, Bank of Ireland's UK motor finance provider, Northridge, made headlines with a £42.5m acquisition of Marshall Leasing. Whereas Marshall Leasing offered contract hire to businesses, Northridge only offers HP and PCP to its dealer partners.
Speaking to Motor Finance, James McGee, managing director of Northridge, says the company made the acquisition of Marshall Leasing as it was looking to add a contract hire product line to its portfolio and predicts the leasing and rental sector to grow in the future.
He says: "A lot of commentary we have done in the past has been about the emerging rental market and how much bigger it is going to get over the future years.

"PCP, in many ways, is a little bit like a half-way house to a rental market in the way it is structured. We see that personal contract hire, and contract hire generally, will become more and more popular as the mind-set within the UK moves towards usage and rental, as opposed to financing and ownership."
He adds that PCH has grown significantly over the last two years, and overtook HP for new cars over the course of 2017.
McGee notes: "We believe if you look at the way the American market has moved, if you look at how people pay an amount every month for their mobile phone, and their mobile phone sometimes costing them nearly as much as it does to rent a car, people are now going 'I just want to rent the latest model'. There is a generation now that really just wants to use something, rent something that they like. But they do not really need to own it."
Looking to launch into this market, the lender was faced with two options: look to grow into the space organically or to make an acquisition.
For McGee, the latter made more sense. He says the former would have meant building a product and brand from scratch, creating new systems, hiring in expertise and building the necessary infrastructure. "We felt it would take many years to become relevant in the market place," he adds.
There is still work to do. Marshall Leasing was 100% focused on the corporate contract hire market, and did not offer PCH. But what it did have already was experience doing contract hire generally, setting residual values, providing maintenance and the whole range of fleet services to its customers. When combined with Northridge's experiences in the consumer market, McGee says, the two should be able to release a PCH product in the near term.
In terms of timelines, he says: "We have made it clear to our dealers and brokers that there is a product coming their way that we are going to be able to provide. We are in the throes of planning that and putting a strategy together on it. It is imminent; I will be very disappointed if it is not out at the end of this year."
As well as giving Northridge another string to its bow, the launch of a PCH will allow the lender to dip its toe into the new car market. For independent lenders, the new car space has been difficult to break in to, as captives offer consumers subvented – occasionally 0% – finance. The acquisition and soon-to-be-launched PCH product will give the lender at least some presence in the new car space, even if it is still unable to compete in the realms of PCP and HP with captives.
Marshall Leasing will continue to operate out of its office in Huntingdon, where it has been based for many years, and will continue to offer the products and services it offered before that acquisition. As McGee points out: "It has a very well-run business, a very strong book, great people, great expertise, good systems. We paid a lot of money for that, so we want to keep that totally intact."
It currently has a fleet of just under 6,900 cars under its management, with a number of customers who have used the business for a number of years. The aim is to continue to grow this side of the business at the same time as expanding into the personal contract hire space.
McGee concludes: "We are in the process of getting everybody to know each other, to know how we work and therefore to cross-sell and make the most out of both businesses. There will be opportunities to sell product into the Marshall leasing customer base as well.
"It is early days at this stage; we took control of the business around the start of December, so we are not even two months into the control phase, and we are working through all of these good things at the moment."