Features
PromptPay: keep payments moving along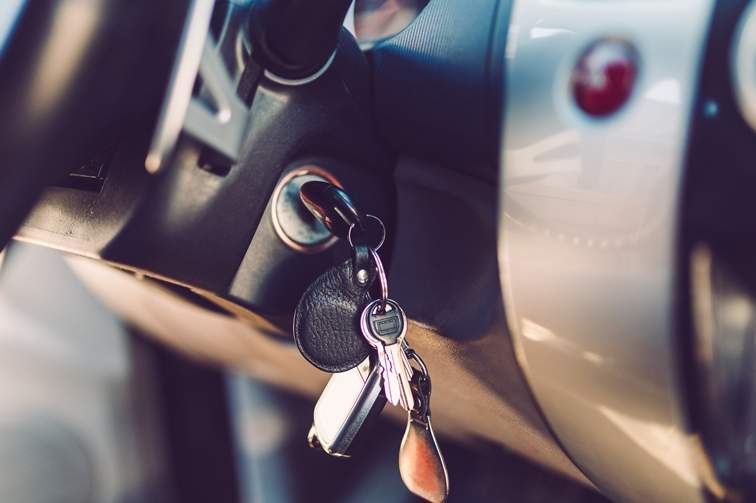 Despite being a relatively small feature in motor finance, immobilisers have received a lot of press attention lately. Jonathan Minter speaks to a vendor of one such product, PromptPay, to hear the other side of the device's story
When The Car Finance Company's (TCFC) difficulties came to light a few months ago, some of its business practices came under close examination, as the press looked to create a scandal.
One area the press focused on was TCFC's use of immobilisers, or 'kill switches', as they are sometimes colloquially known.

These devices are able to remotely stop a car from starting – the idea being to encourage customers to keep up with payments, make collections easier, and add a security measure against theft.
These devices are relatively common in the US; however in the UK, at least among the mainstream lenders, their use is somewhat rarer.
In some circles, even in the industry, these devices remain somewhat controversial. One lender Motor Finance spoke to referred to them as like using a sledgehammer to kill a flea, while another doubted their effectiveness in changing customer behaviour.
Rob Toon, sales director from PromptPay UK would dispute that. He says that compared to normal subprime-sector default rates of around 20% and up, PromptPay users have a default rate of 4.6% across all sectors, with between 70,000 and 80,000 devices in the market in the UK.
PromptPay devices differ from those used by TCFC. Its customers are mostly concentrated on the funding side, although Toon adds: "We are now operating in the taxi market, and we are even looking at the motorcycle sector.
"Predominantly finance houses, dealers with their own book and the taxi market are the primary users of our technology."
Toon is well aware of the mixed opinion of immobilisers in the industry from his role at PromptPay. Asked what the first opinion tends to be in initial meetings, he says it varies significantly, adding: "Some are open-minded and say this is great and the way forward for the industry. Others will say they do not trade in that sector, and it is not something they would want to consider.
"The battle we are fighting is that they do not understand the product. They see it as a brutal 'do not pay, we turn off'. It is not. It is there to help both funder and hirer."
Part of the issue comes from the perception that this might be used instead of maintaining underwriting standards. However, Toon says that his company provides a device, and that it is up to finance houses to decide their risk appetite, and to develop their own financial strategies.
Questions have been asked about whether these devices would fit into the Financial Conduct Authority's (FCA) ethos. Toon is keen to point out that PromptPay has gone out of its way to ensure it is compliant with consumer credit law, EU regulation and the regulatory bodies controlling motor finance. This was done by law firms Salans International and McClure Naismith.
In addition, he says: "Bermans also has a comprehensive understanding of the product and have advised a number of our clients. We also have letters of approval from Trading Standards, Law Data, The Department of Transport and Vehicle and Operator Services Agency. The system has a type approval certificate and is ISO 9001:2017-certificated."
In order to remain compliant, and to be fair to customers, the immobiliser will typically allow for a grace period of between 21 and 33 days; the total length of this grace period is set by the loan provider. Toon says factors influencing the period of grace will include the type of agreement (HP or rental), legal opinion and advice, and UK or overseas usage. During this period, the lender should be contacting the customer, reminding them the payment is due or to figure out an alternative payment.
Although PromptPay does not have many direct dealings with the FCA, Toon says a number of the company's customers are now fully authorised.
Ultimately Toon describes the system as more of a payment-reminder system than anything else, and just one more step a company can take to ensure those they lend to keep up-to-date with their payments.
"A dealer would never let a purchaser of a car drive off the forecourt without paying for it," Toon notes. "Why would a finance house lend somebody money over a three-year period, and allow them to use that vehicle without paying for it?"