Features
Sword Apak conference: digital disruption on the way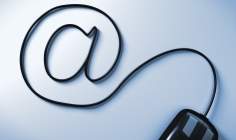 Sword Apak's Global Wholesale Finance Summit in 2015 had a few messages throughout, but undoubtedly one of the key themes was that the world was moving increasingly online, and that the motor retail and finance industry needed to keep up.
Not only is the world becoming increasingly technologically advanced, a number of speakers said, but the pace of technological adoption has sped up. For example, Karl Werner, head of sales and marketing at MotoNovo pointed out that the entire human database created between 6000BC to 1500AD was doubled between 1500 to 2000AD, doubled again over the next decade, and then doubled again between 2000 and 2012. "It's now a question of the human database doubling every 48 hours," he said.
The rapid pace of growth, and the rise of technology has helped smaller innovators overtake traditional, larger players – with the rise of Netflix and eventual administration of Blockbuster being the classic example of disruption Werner pointed to. "Motor finance is a market that is ripe for disruption" he added.

The reason for this, he said, was motor finance had limited access, control, transparency and choice, resulting from the way finance was sold.
While Werner did point to a number of reasons why the industry could potentially face new entrants coming into the market and taking market share from existing players, he also pointed to a number of positives, including increased digital engagement from lenders, and quote and propose technologies.
Ron Guerrier, who was vice president & chief information officer at Toyota Financial Services in the US, but now works at PwC spoke on a similar topic, which he termed S.M.A.C: Social, Mobile, Analytics and Cloud.
Social, Guerrier said, was used by all ages, and had a number of uses – depending on which of the various platforms being used. As a result, companies needed to bear in mind what platform they were using when attempting to use social media. For those that proactively engage in social media, it could be a powerful tool in generating consumer interest, and eventually business, he said.
The rise of mobile, he said, had been incredibly rapid, as technologies got smaller and more powerful. "But it's about functionality aswell," he said – pointing to the uses of wearable technology and connected cars as examples of this. "You have to have a mobile presence and strategy," he added.
With analytics, Guerrier insisted that it's no good spending lots of money on developing a product, then sitting back satisfied. Instead it's important to keep analysing the product and developing it. For Cloud, he said that the it is a potentially great tool for a company but that it needs to be understood, and a strategy needs to be developed for it. For a small company just starting, he said, the cloud made complete sense. However for larger companies the pros and cons needed to be weighed up, as it would likely be an expensive process.
While technology made up a large part of the conference, the day featured a spectrum of speakers on a variety of topics.
For example, Ian Dewsnap of BenchMark Consulting went through a Sword Apak Wholesale Finance Opinion Survey 2015, with respondents coming from the audience.
Several of the answers were split between banks and captive finance providers. For example, 43% of banks said they had significant plans on increasing the drive to use a common wholesale system over the next three years, compared to just 21.4% of captives.
When asked the top drivers for seeking a centralized wholesale platform, ease of doing business with partners was the most popular answer among banks, whereas for captives it was cost efficiency. Risk mitigation was the second most popular answer among both groups, however.
Unsurprisingly more captives said they were most interested in using data acquired overtime by wholesale systems for manufacturer support, where as banks were more concerned with supporting sales.
NextGear Capital's David Mercer also spoke on the day. Despite a large American presence, NextGear are relatively young in the UK, and launched in Ireland in September out of their UK base. Mercer has overseen this period.
Mirroring Werner and Guerrier's assertions that the rise of technology has allowed new players to come to markets and expand relatively quickly, Mercer said that NextGear's cloud based technology platforms had allowed it to deploy into the UK market in 2014 rapidly, and the same technology was being used in Ireland.
An executive panel featuring Chris Bishop, product, process & Innovation director at Wells Fargo, Brian Geitner, president and founder of Next Gear, Colin Madock, director of financial services of Mazda Europe and Ed Paulat, head of GMAC, discussed some of the top challenges in wholesale lending, as well as looking ahead at innovation.
On the topic of innovation, data integration, dealer monitoring and dealer self-service were specifically highlighted as changes to look for in the future.
A further panel on audit risk, featuring Jim Tobin from Volvo Financial Services, Darren Gillham from OCS, Kim Plutte from Quicktrak and Nigel Dann of Anglia. The key debate of the panel was on the amount of time on a site the auditor needed to spend at a dealer.
In the face of rising automation, this time has lessened, however on the day it was argued that on the day that auditors should physically spend time at the location, without getting in the way.