Features
Systems for smarter lending and better compliance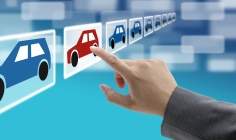 This July saw the first-ever BVRLA Fleet Technology Congress take place in the slick Heritage Motor Centre in Warwickshire. From all over the UK, industry experts flocked, asking questions and seeking answers to some of the biggest questions to have rippled through the industry in recent months.
From connected cars, to government policy, from theft methods to the advantages and issues of big data, the issues discussed were wide-ranging, but technology remained the point of focus.
Technical prowess
From their design all the way to completion and exposition, be it on the showroom floor or a website, the technical prowess involved in the production of vehicles is becoming an important differentiator.

Speaking at the conference, John Leech, head of KPMG's automotive practice in the UK, announced: "Technology leadership is now favoured over brand leadership for the first time."
And while uncertainty continues to surround exactly what form technologies such as autonomous safety, telematics and electronic vehicles might develop into, one area in which software has been at the heart of business for a long time is that of vehicle finance.
Through either bespoke or standardised products, technology providers can help dealers integrate, align and automate their operations and, mid-way through 2014, business is good. Their market may be increasing in both complexity and competitiveness, but the UK's finance technology providers are gearing up to take advantage of recovering consumer spending, industry innovation and even changing regulation.
Graham Donald is managing director of Pancredit, a lending software provider acquired in March by share registrar Equiniti and currently in its second consecutive year of above-30% growth.
He explains his company's success has been boosted by a combination of burgeoning confidence and an increasingly competitive market for motor finance providers.
"We do the whole application, registration, collection, but also apply a decision element to what we do, which allows people to make intelligent decisions about who to lend to and we help them out from that perspective," he says.
With consumer confidence "recovering again in the market space" and "the FLA talking about 26% growth in consumer new car finance volumes" year-on-year in February 2014, he adds: "These particular growth factors we've seen coming through are confirmed by the people that we're talking to. Our existing motor finance companies are seeing that growth, which is then encouraging them to think: "How do I stay ahead of the competition?" They're asking us to help them develop intelligent solutions."
His optimism is echoed by Nicolas Ullmo, product marketing director at international finance and asset management software provider Cassiopae. "I think we have been extremely successful," he says. "To give an idea, in 2012 we had €36m (£28.5m) turnover; in 2013 we had €51m and we are still, though not exactly on as big a trend, on more than 20% if not 30% growth for 2014. The average growth since 2007 has been 40% every year."
According to Ullmo, there are several reasons key to this performance. First, with business conducted across Europe, Asia, Africa, South America and North America, he explains: "We have 36 countries where we have large implementation, so for customers like banks or captives, or for industrial companies, having so many references is really an asset.
"The second reason is the technical architecture that is extremely modern and efficient," he adds, "and, last but not least, the product coverage. Now we can say we have all types of loans and leases, for all types of customers, corporate or retail, from very few extremely big-tickets, to millions of retail customers."
As an instance of such success, he says: "We're finalising an implementation now with four million loans and leases for retail customers."
Yet it is not only the generalists that are thriving. Automotive e-commerce software provider iVendi's director, James Tew, describes the company's performance as "manic".
He explains: "We've doubled in size and we expect to double again over the next 12 months. So there's huge growth in the digital space, especially in the work that we're now doing with car portals."
This performance has also been reflected in the company's employment figures, as headcount "doubled in the past two-and-a-half months", according to Tew.
Martin Hill, managing director of Frontline Solutions, the finance and insurance solutions provider active in the motor and asset finance sectors, says the company has been party to the same transformational growth witnessed by other players in the industry.
"The business has performed incredibly well," he states, describing an explosive increase in new business: "We've taken on as new clients some of the biggest dealer groups in the country. We've started working with manufacturers which we've never worked with previously and we've also established integrations, not just with all of the finance lenders, so all the independents and the brokers and the niche lenders. But we've also brought a whole clutch of new motor finance lenders to the market."
In the increasingly populated financial technology sphere, competition is on the rise and new differentiators are bound to come into play. Among them, changing regulation surrounding consumer finance in the UK has taken the whole motor industry by storm, but while the new FCA rules continue to worry operators in the industry, a hurdle for many has provided somewhat of an opportunity for others.
First of all, an efficient system alone is not enough to seal the deal nowadays, according to Frontline Solutions' Martin Hill. "There's more to it than that," he says, "it's not just about the integration itself or the saving of time. It used to be, but now, of course, consumer credit is regulated by the FCA, so you've now also got a regulatory tool that you need to be considering."
Courting compliance
In terms of new angles at which to position software, therefore: "You do have a lot in terms of the dealer's compliance strategy and the process and consistency of what they do," he explains, "because they will be expected to demonstrate that by the FCA if they need to."
It is thus easy to see how providers in the automotive tech sector might be able to market themselves as able to take some of the pressure off the shoulders of increasingly regulated dealers.
Ullmo at Cassiopae confirms: "Compliance is a major driver for our customers. Very often they call us because they have an old proprietary system and they do not meet compliance in front of their regulatory body."
He describes the service Cassiopae provides as "a way to have them [customers] become compliant; to have the audit firm know exactly what has happened to every contract, have the IFRS principle on every important phase, fit in with the KYC [Know Your Customer] standards."
New opportunities
Tew at iVendi says his company has found new opportunities arising around new regulation as well: "A lot of what we've been doing has been around increasing awareness and transparency of motor finance products, so as that gets in with the new regulator, then what we're doing does have a nice fit." However, he warns: "Software isn't going to make compliance happen, because it has to be the dealer who demonstrates a compliant approach." What the software will do is "greatly assist with the compliance by allowing consumers to browse all the available finance models on offer before they even step into the dealership," he explains.
This shift towards empowering customers is fundamental, adds Tew: "I think allowing the consumer to manage much of the process away from the dealership will become more and more important.
"The dealership isn't a mutual playing-field, it's a hostile environment for many consumers, so if we can get all that information presented to the customer so that they can assimilate it in the comfort of their own home or their own office and give them all the options, make it clear, transparent, give the customer choice and allow them to do it at their leisure, then I think that's going to further help demonstrate a compliant process.
"What the regulators don't like is when the customer has no choice and the product is positioned to them at point of sale."
Frontline's Martin Hill adds: "First of all a dealer or a broker needs to make sure that they are not scuppering somebody's ability to borrow money in the future and they can do that by having unnecessarily proposed somebody to a finance lender."
A way around the issue, however, can be offered by new types of software.
"We were the pioneers at Frontline. We actually introduced something called 'pre-credit screening' into the UK," Hill explains.The purpose of pre-credit screening, carried out by Frontline in conjunction with partner Equifax, is to enable a so-called 'soft search' to be carried out against the customer by the dealer, prior to their full application.
Hill says: "What that soft search does is it actually makes it very easy to work out where the correct lender would be for this particular customer in most instances, so you've got a very good chance of placing a customer with the correct lender,which means that fewer searches go against them."
As well as preventing an unnecessary blemish on the customer's credit rating and thus helping with compliance, the system can also benefit dealers directly, adds Hill: "We give a lot of management information so that dealers can actually work with their lenders to increase efficiency, and increasing efficiency means that in some cases lenders are getting fewer proposals from a dealer, but they are more likely to write them."
This focus on compliance is part of an increased attention to customers and "responsible lending" within the automotive industry, one that has not escaped technology providers.
Pancredit's Donald says: "I think the whole ethos of responsible lending that is coming forward is something that we'll look at, from when you're originally putting somebody's new loan application going forward, to the point where they're actually being serviced and making sure of the payments they're signed up to and that the vehicle's worth what it's supposed to be."
Despite having to balance the demand for bespoke technology from a highly differentiated customer base with a faster-than-expected rebound in the market, software providers in the automotive industry remain optimistic.
Full steam ahead
Over half-way through 2014 and the storm surrounding the FCA's new prescription for lenders and dealers shows no sign of abating. From more transparent product descriptions, to strengthened reporting standards and clearer attention to the fair treatment of customers, many in the industry have resigned themselves to the necessity of large changes.
Highly automated systems can help with compliance and the positive effects of an industry-wide shift towards their services have already been felt by operators in the motor technology sphere.
As the year progresses and the FCA's requirements continue to take on a more definite shape, their industry is ripe with opportunity.