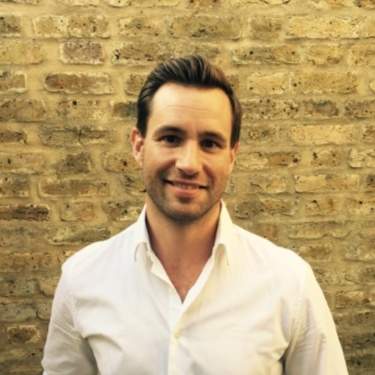 With car ownership apparently on the decline, an increasingly broad variety of mobility service offerings have appeared on the market to takes its place. Wagonex, which refers to itself as a 'car subscription' service, launched in the UK in July. Saad Ahmed talks to chief executive and founder Toby Kernon to find out more about its business model and plans
"We believe that the ownership of cars will soon become a thing of the past, so we are doing something about it," said Toby Kernon, Wagonex chief executive and founder, on the service's blog.
"We are moving towards a world where people are no longer willing to compromise with the time and hassle it takes to look after a car. Wagonex is helping to change this for the better."

Proclaiming the end of car ownership seems to be a popular trend in the motoring world. The would-be soothsayers of the automotive industry increasingly repeat tropes of millennials disliking ownership, preferring usership, and placing a higher value on experiences over possessions.
KPMG expects to see the end of car ownership within a decade. Ride-hailing company Uber claims that 10% of its millennial users in the US have either given up a car or not bought one. While many OEMs are investing in or forming mobility services, a number of startups have begun to offer their own solutions.
Wagonex is a London-based company that says it offers a "car subscription" service. Claiming it was "born out of complete frustration surrounding car ownership", Kernon says Wagonex launched its minimum viable product in 2016, before going mainstream in July this year.
"We aim to create a seamless solution where one monthly price takes care of everything but petrol," Kernon explains.
Wagonex offers cars to rent on a month-by-month basis. Drivers can switch cars after a month and choose another model, albeit with a different price. The service partners with fleet managers, but he stresses Wagonex is "a technology business with an entirely digital platform".
It markets itself as subscription service rather than a car hire service, because unlike traditional car lessors Wagonex does not own any of the cars. "The difference from a car hire firm is that we do not own the cars, we are a technology business with zero inventory," Kernon tells Motor Finance.
Wagonex is substantially more expensive than a typical PCP deal. For example, we put to Kernon the difference between the PCP cost of a Toyota Aygo and its Wagonex subscription cost. With a deposit, the Aygo would cost less than £160 a month on a PCP versus £330 for a Wagonex deal.
Kernon stresses the flexibility and short-term nature of Wagonex, allowing individuals to change cars after just a month, rather than a number of years.
"To buy the Toyota Aygo the £600 deposit reduces the monthly payment to £155.84 only if you spread the debt over 42 months and are willing to pay the £2,970 bubble payment at the end," he says.
"With Wagonex the £330 monthly payment requires no up-front payment, no bubble payment and you can give the car back after the one month minimum and take something else."
Kernon says that unlike PCP, drivers who use Wagonex are not exposed to declining residual values from the moment the car is purchased. "When you buy a car you instantly lose money on the value.
"This is very likely to have been purchased with interest-bearing debt through PCP or a car loan," he says.
Wagonex offers services with the car, Kernon says, which removes service and maintenance costs associated with PCP and other forms of car ownership. Customers will also not have to deal with the secondary market. "When you come to sell the car, you are highly unlikely to find 'fair value' and lose money on selling the car," he adds.
The service began in London, but is seeking to expand beyond the UK's capital.
"We are based in London and have the capability to service the UK. International expansion is on the roadmap and we are discussing partnerships in several countries already," Kernon explains.
Key to the Wagonex ethos seems to be the concept of consumption. We 'consume' music through music streaming services; we 'consume' film and television through video services. Records, CDs, DVDs, even MP3 files are no longer the first option for many to consume media.
Kernon believes that mobility will be the next industry to shift to this process. "Our team plans to improve the Wagonex platform and service with the help of our customers and clients," he says.
"We are seeing strong growth and will work hard for this to continue," Kernon adds.
"Cars, as a service, has the potential to have a significant impact in transforming the way we consume cars."