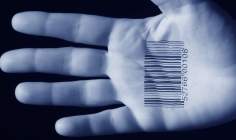 Peter Johnstone talks to technology hardware provider Wacom about the possibilities for electronic signatures in the UK market.
UK finance providers and dealerships are slowly becoming aware of the benefits of electronic signatures (e-sigs) for their business, with Black Horse, RCI Financial Services and, most recently, MotoNovo leading the charge.
Wacom has provided e-sig technology for both Black Horse and RCI, and Tony McCool, UK business development manager for the hardware company, is evangelical about the benefits it brings to the industry.

While Wacom is more than 30 years old, McCool explains it has been providing e-sig technology in the UK in the last six or seven years.
"We haven't really pushed it before, because of government legislation, and cultural differences, which meant that it was something that was successful in other regions but not in the UK," he says. But now that's changing as the company has been made aware, on "very good authority," of recent government changes, including initiatives such as Digital First (formerly Digital by Default) aimed at making the UK less reliant on hard-copy paper documentation at a time when Wacom has been gathering business.
"Without us being proactive, we had finance providers, major brands, knocking on the door," says McCool.
The first of these was Black Horse, which launched its e-signature proposition six years ago.
"Black Horse knew they can improve cash flow with this product because they can pay within a day [via the Faster Payments Service]. Going digital then encourages the dealership to go digital. When they do, it could mean loss of business to the competition.We are now talking to other finance providers. It's certainly a topic which hot, big brands are looking at it. Not just car dealerships, but finance as a whole."
The benefits are more than just cash flow related, says McCool, it's about streamlining the whole process.
"With a signature device we're able to go through the process on the actual pad."
While dealers operating with paper may be delayed with terms and conditions, and the legal requirements surrounding their explanation and acceptance, "with a signature pad you can go through a process with a tick-box," McCool explains.
"That would avoid mis-sold agreements, issues with errors. And once you actually sign your acceptance and hit 'Go', that's done. The principle is that it's done in real time, it runs off online checks, credit checks. One of the finance providers we're working with will then ask the dealership for certain requirements."
From there, the agreement is accepted in principle with the requisite identity checks entrusted to the dealership, "and if you have obtained those pieces of ID, then it's live".
And McCool sees the advantages in such a process: "There's less opportunity for the paperwork to go wrong, there's less opportunity for the client to walk off and change their mind. The biggest thing; it's quicker.
"The storage is easier. If they want to review documents and pull off information, they can forward things quicker because everything's electronic, so they can pull off data reports, etc.
"The benefits are endless and, of course, the usual rules apply in terms of the protection for the consumer. Nothing changes; it's just an electronic document instead of a paper-based one."
And the electronically signed documents have an extra level of security over paper documents, McCool adds: "The contract is signed on a pad, so the signature goes directly into the contract, and is encrypted within that document.
"This means the signature is not going anywhere except being encrypted into that document, and if anyone goes into that document, tries to change it, for whatever reason, then it becomes invalid."
McCool says Wacom's technology can set it apart from other electronic signature devices in already in use, including its two-part pen design which allows capture of biometric data.
"The unique elements of your signature are the rhythm, and the time, and the speed – it's pressure. That can't be replicated, someone else can copy my signature and it looks the same, but in terms of the biometric features, they can't.
"Some customers are quite happy with the image of a signature, it's what they have on paper and that's enough. But for those who want the next level of fraud prevention we have this full biometric capture."
The company also provides its customers, or partners, with a Software Development Kit (SDK) which means each company using Wacom technology can build applications to meet its own needs.
While off-the-shelf signature kits can be bought to reproduce the image of a signature, companies "want the signature there in the application," in which case Wacom would "give them an SDK, they put the signature into the application, and it can be signed electronically at the service desk in the dealership."
Up to now, says McCool, one of the main barriers to e-signatures has been cultural differences between the UK and other European countries. Over here, he says, the focus on mobile payments and chip-and-pin has driven signatures to the sidelines.
"Chip and pin is, to me, unsecure, because I could give my card to my wife and she could get money. I know in some places, in Germany for example, I have been in petrol stations and they still insist on signatures, there's no way around it. That doesn't happen in the UK, I can't remember anyone insisting on a signature here. I can't see that changing.
"Equally, I don't see any correspondence, any news features, any suggestion that signatures on a contract will change either. In the UK, anywhere there's a contract involved, any terms to be accepted, I don't see any way around electronic signatures.
"But how are they going to improve efficiency, to cut costs, be kind to the environment with the amount of paper? That's where we come in.
"We need to tell the UK about the capabilities of these signatures, we work for a company that processes around 15,000 documents a day. I look at so many finance companies and think 'they should make that electronic.'"
Although the market is "still in a demand-creation period," as McCool puts it, in future "the UK could be our strongest market".
Despite the issues surrounding credit post-2008 and the downgrade of the UK's own AAA, believes McCool, "London is still the financial hub of the world. We really want to crack the UK market, not just car dealerships, but everything."