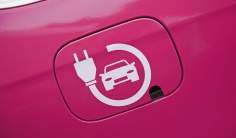 The year-to-date sales of ultra-low emission vehicles (ULEV) by August 2014 reached 5,710, far out stripping the 3,584 ULEVs registered over the whole of 2013, according to the ULEV advocacy group, Go Ultra Low.
Considering just 2,254 ULEV cars were sold throughout 2012, 2014 ULEV sales were just 128 units behind the previous two years total combined. Go Ultra Low said it expected ULEVs to surpass this number by the end of September.
The Governments Plug-In Grant, providing £5,000 for qualifying cars and £8,000 for qualifying vans, saw a comparable increase, as 5,678 car grants were granted to the end of August 2014, up 58% on the 3,584 recorded in 2013.

Go Ultra Low spokesperson Alex Michaelides said: "It is hugely encouraging that thousands of motorists have already chosen to 'go ultra low'. Overtaking 2013's total at this point in 2014 is an impressive milestone, and we expect to be double what was achieved in 2013 by the end of this year.
"These figures demonstrate that an increasing number of motorists are aware of the superb benefits these vehicles offer."
Despite the large increase, ULEVs still make up just a small portion of the 1,532,335 cars registered year-to-date in 2014, according to figures from the Society of Motor Manufacturers and Traders (SMMT).