News
45% of UK will buy a car in 2 years – Nielsen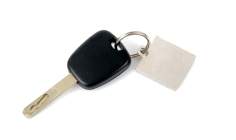 Just under half of UK consumers are looking to buy a new or used car over the next 24 months, trailing the global average, according to a survey by data provider Nielsen.
The survey, conducted between August and September 2013, interviewed 30,000 online shoppers globally as a part of the Nielsen Survey of Global Automotive Demand. It found that 45% of those in the UK were planning a vehicle purchase. Globally, however, 65% were in a similar position.
The figure shows that, while the UK car industry is showing strong signs of a recovery, the country trails others in terms of demand by nearly as much as 40%. By comparison 83% of Chinese respondents, 82% of Brazilian and 81% of Indonesians expected to buy a car over the same time period.

The survey also looked at what was driving people to buy and found 92% of first time buyers in the UK were driven to buy by being able to afford a vehicle, with 81% of those who already owned a vehicle citing this as a reason to upgrade.
Among existing owners a higher proportion (83%) were interested in purchasing a new car due to a love of driving.
Just over half of respondents who did not own a car said that they didn't want one as they believed they couldn't afford it. A higher number (61%) simply believed that a car was "more hassle than it was worth", according to the survey.
In a separate survey by Nielsen on consumer behaviour, 30% of respondents said online advertising was helpful in a car purchase decision, ahead of television (24%) and magazines (17%).
Manufacturer's sites in particular were found to be the most useful in the decision process with 65% of respondents finding them the most informative.