News
A fleet on two wheels from Honda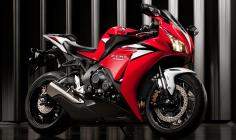 The UK's first UK motorcycle fleet dealership network has been opened by Honda( UK).
The network consists of six existing dealers across the UK from Surrey to Chester.
The six dealers will search for their own leads and promote the value of using motorcycles for some of a company's fleet needs.
As a part of their offering Honda UK are offering a contract hire product exclusively to the fleet customer.

Nick Campolucci, head of motorcycles at Honda UK, said: "There are so many compelling benefits to doing business on two wheels, presenting a real opportunity for the UK market. Couple these with Honda's incredible reputation for reliability and a network made up of some of the best-trained people in the industry and we have quite a proposition. Formalising our fleet offering in this way gives us a real focus on giving the specialist advice and support that the corporate customer needs and deserves."