News
AA Cars: VW Golf most viewed model online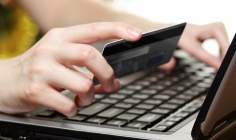 The Volkswagen Golf has been the used car model viewed most often by potential customers using the AA Cars website since it launched in July.
The Mercedes C Class was second and the Land Rover Range Rover Sport third. The VW brand had two other models in the top 20 with the Transporter van (14th) and Passat (17th). However, Land Rover was the most-represented in the top 20 with four models, including the Discovery (5th), the Defender (16th) and Range Rover (20th).
The online car retail portal of the AA, which confirmed it would not be linking it offerings to personal loan products offered by the AA, said the make-up of the top 20 and the 725 models it ranked demonstrated the diversity of taste among those searching the site.

Among reports from other players in the second-hand car market, Autorola has said cars valued between £5,000 and £7,000 are currently the most popular, marketing agency Greenlight found Audi and BMW to be the most searched-for brands on Google, while ContractHireAndLeasing.com posted Mercedes and Land Rover high up on its table of most searched-for brands of 2012.
richard.brown@timetric.com