News
ACEA elects new president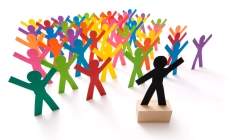 The European Automobile Manufacturers' Association (ACEA) has elected Carlos Ghosn, chairman and chief executive officer of Renault, as its new president.
He has replaced former chairman of the board of management of PSA Peugeot Citroën Philippe Varin, effective immediately.
Ghosn has been at Renault since 1996, and became chairman and chief executive officer in 2005. He was previously ACEA president in 2009.
Erik Jonnaert, secretary general of ACEA, expressed confidence that Ghosn would be able to lead the association through what he termed "an important period of political transition" in Europe.

"Under his presidency, ACEA will continue to focus on its key policy recommendations, which are to drive innovation, to foster growth through international trade and to call for a supportive regulatory framework," he said, and added: "On behalf of ACEA's Board, we wish to thank Mr Varin for his strong leadership of the association over the past months."
News of the appointment follows the ACEA's announcement in April of an 11.1% increase in demand for commercial vehicles across the EU in March.