News
ACEA: European registration up 6.4% in September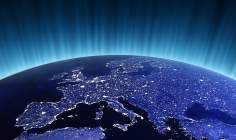 The number of passenger cars registered across the EU in September was 1,235,501, according to figures released by the European Automobile Manufacturers Association (ACEA). This was 6.4% above the 1,161,361 vehicles registered in September 2013 and slightly higher than the 6.0% growth that JATO reported for the same period.
All of the large European economies grew in the period, with Spanish year-on-year growth of 26.2% to 57,010 vehicles leading the way.
The recovery in the French vehicle market appeared to be sustained, as 151,089 vehicles were registered in the country, up 6.3% year-on-year. This was faster growth than in the UK, where vehicle registrations grew 5.6% to 425,861, Germany, up 5.2% to 260,062, and Italy, up 3.3% to 110,436.

As has been the case in previous months, markets which were most damaged in the recession saw the greatest growth, with Greek year-on-year growth of 32.6%, to 5,055, the highest in the Continent. There were 9,688 cars registered in Portugal, which was up 31.5% compared to September 2013, which was faster than any other economy, other than Greece.
By brand
VW Group maintained the 23.5% market share it had in September 2013, as sales increased 6.7% year-on-year to 1,235,501.
Within the group, Volkswagen increased its market share from 11.3% to 11.5%, thanks to sales of 290,524 vehicles in September 2014, 7.9% more than the amount sold in September 2013.
However Audi and Skoda both grew at a slower rate than the market total, at 3.3% and 3.7% respectively, explaining the static nature of the group's overall market share.
Both PSA and Renault Groups managed to increase their overall market share in September compared to the ame month the year before, from 10% to 10.3% and 8.0% to 8.4% respectively.
In PSA Group's case, Peugeot sales increased 10.6% for the month, to 72,450, while Citroen sales increased 8.7% to 54,916.
In the Renault Group, Renault sold 77,585 vehicles in September 2014, up 7.9%, while Dacia increased its registrations 20.2% to 25,832 vehicles in the same period.
A chunk of the market share gains came at the expense of GM Group, whose overall market share fell from 8.5% to 7.5%, as the US group continued to withdraw its Chevrolet cars from the market. In September 2013, 12,037 Chevrolet's were sold across the continent, but that number was just 589 in September 2014.
In September 2014, 66,785 BMW's were sold 2.6% less than the same month in 2013. While Mini sales increased, up 4.9% year-on-year to 18,796, this was not enough to prevent BMW Groups market share sliding from 7.4% to 6.9%.
Ford sales in September increased 6.7% year-on-year to 101,399, while Fiat Group sales increase 6.1% to 67,743 in the same period. Meanwhile Daimler's sales reached 70,007 in the month, 5.2% more than the amount sold in September 2013. As a result all three kept the same market shares they had in September 2013, at 8.2%, 5.5% and 5.7% respectively.
Of the remaining manufacturers, Toyota's 53,334 sales figure was only 0.4% above the 53,140 it sold in September 2013, meaning it's market share fell from 4.6% to 4.3%, while Nissan's market share remained static at 3.6%, thanks to 50,078 sales, 16.9% more than the amount sold in September 2013.
Hyndai sales increased 6.3% year-on-year to 44,098 vehicles, while Kia sales increased 4.1% year-on-year to 35,728. Volvo and Mazda sales increased 15.8% to 24,663 and 26.4% 19,936, year-on-year respectively.
Free download worth over $5000
Download our 2018 Technology, Media and Telecoms Predictions Report
Worth up to $5,850
In this report, we look at the 30 big tech themes for 2019, identifying winners and losers for each theme. This report will impact all industries helping:
CEOs/Senior Staff: in all industries understand the disruptive threats to their competitive landscape
Investors: Helps fund managers focus their time on the most interesting investment opportunities in global TM