News
ACF first city-centre site as non-prime grows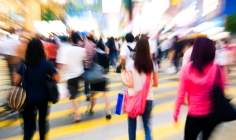 ACF Car Finance has opened its first city-centre premises on the back of rising demand for subprime credit, having usually sited dealerships near motorway exits on city outskirts.
The 11,000sq ft Manchester site will allow access to and from MediaCity in Salford and the retail hub of Deansgate and Castlefield, and will replace the previous showroom to the east of the city.
The move follows the announcement in April of the third ACF showroom around London, again, in response to the growth of subprime finance.

'A day in the city'
Mark Jones, senior manager of operations at ACF, explained the £100,000 relocation would help the company expand its north-west catchment area, including Liverpool, Preston, Blackburn, Lancaster and beyond.
"We now record a higher number than ever of people willing to travel two hours or more to our Manchester showroom, and many like to combine the visit with a day in the city," said Jones.
Jones added the ACF proposition – whereby customers are approved by subprime lender The Funding Corporation, parent to ACF, before viewing vehicles – made customers, the majority of whom have been refused prime finance and referred to company by brokers and other dealers, happier to travel further.
richard.brown@timetric.com