News
Advantage Finance profit up 47%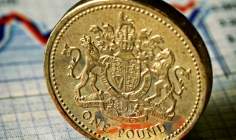 Motor finance and subprime home credit provider S&U has recorded a rise in half-year pre-tax profits, boosted by results from its car funding arm Advantage Finance.
Profit for the first six months of the year at S&U rose 21% compared to the end of July 2012 to £8.8m while revenues were up by 7% to £28.6m.
Advantage accounted for £5.6m of its parent company's profit, up from £3.8m this time last year, with revenues up by 25%, while profit at S&U's home credit operation dropped 12%.

Solihull-based S&U reported Advantage was able to collect 23% more loan payments than in 2012, having attracted customers more likely to repay to its portfolio, and invested £7m in expanding the subsidiary.
richard.brown@timetric.com