News
Advantage Finance profits up 42%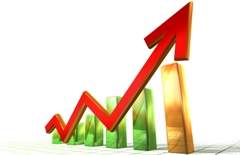 The Advantage motor finance brand reported a 42% rise in pre-tax profits for the twelve months to the end of January 2014, according to the annual report of parent company S&U.
Advantage's gross profit was £11.5m, up from £8.1m in 2012, thanks to stronger revenues and "record collection quality" with collections increasing by 26%.
Net receivables at the motor finance division increased by £20m and the group hopes to see further expansion in 2014/5.

The increase in profitability helped parent company S&U, which also provides home credit products, to an overall pre-tax profit of £17.3m, an increase of 21% on the previous year's £14.2m.
The balance sheet at S&U also improved over the twelve months with net assets increasing by 14% to £69.4m. Borrowing, however, did increase, with an extra £11.8m borrowed over the year taking the total borrowings to £32.4m.
Earnings per share at the finance provider did not achieve some of the early estimates of 29% but did eventually reach a creditable 22%.