News
ACF Car Finance in charity double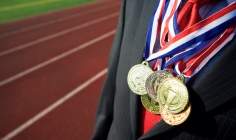 Staff from subprime car retailer ACF Car finance have raised £2,000 for motor industry charity BEN and also provided Cheshire based North Clwyd Animal Rescue with supplies paid for by abstaining from chocolate for a week.
ACF Car Finance paid the entry fees for Katy Arkell, Richard Barlow, Daniel Drazdauskas, Lorna Rossi and Josephine Shaw to compete in the 10k Bupa Great Manchester Run, alongside a number of celebrities and professional athletes.
Between them, the five raised £1,000 through sponsorship and after the race, the directors of AFC announced they would double that amount, bringing the total donation to BEN to £2,000.

Previously, ACF employees agreed to give up chocolate for a week and to instead spend their money on cat food for the company's chosen charity for the year, North Clwyd Animal Rescue. The charity cares for 1,500 domestic pets each year, including 60 cats.
Operations support manager and chair of ACF's charity committee Stephanie Reynolds said "North Clwyd Animal Rescue tell us that the savings will be able to go towards buying cat pods for the new cattery unit they are planning."
ACF choose a different local charity to donate to each year and was, alongside parent company The Funding Corporation, commended for its various contributions by the Institute of Fundraising in 2012.
The Funding Corporation itself was named 'One to Watch' in the 100 Best Small Companies to Work For in 2013 in March.