News
ALD Automotive expands to Bulgaria and Kazakhstan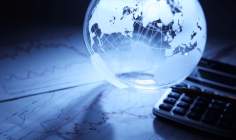 ALD Automotive, the fleet arm of Societe General, has opened subsidiaries in Bulgaria and Kazakhstan to meet the needs of international accounts.
As a result, ALD now has a presence in 39 countries, including the UK, Germany and China, as well as access to three North American countries through its partnership with US fleet management firm, Wheels.
ALD said the new subsidiaries would benefit from common back and front office systems put in place within ALD Automotive.

As of 30th of June, ALD Automotive was managing 1,076,00 vehicles globally.