News
Allianz assistance appoints development manager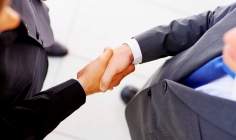 Allianz Global assistance has announced the appointment of a marketing development manager for new markets and products.
Stephen Chinn, joins Allianz as a proposition development manager.
Chinn has over 15 years' marketing expertise in which he has worked across a number of international markets.

Companies he has worked for include Aviva, American Express and Bupa International.
The role will report to Claire McKinnon, Allianz Global Assistance UK's head of market management.
The appointment is part of Allianz Global Assistance's strategic growth programme.
Commenting on the appointment McKinnin said: "Stephen brings a wealth of marketing experience as well a clear vision for this new role in the business. His analytical skills and expertise in driving strategic marketing and innovation programmes make him the perfect addition to our market management team."