News
Ally aims to raise funds with public offering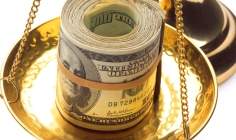 Ally Financial is planning an initial public offering to raise up to $4bn (£2.6bn) and aid repayment of its estimated $11bn debt to the US government, according to Reuters.
The US-based car finance company, which subsumed much of General Motors' (GM) finance operation around 2009/10, is thought to still hold a loan book of $87bn, despite selling most of its international operations back to GM.
In a company statement, Ally Financial outlined its commitment to remain in the market, rather than further sell off further parts of its operation, saying the company saw "sufficient growth opportunities".

The US new car market and its concomitant finance sector, appears to be recovering from the worst of the recession and posted year-on-year growth for the first half of 2013.
Similarly, Santander Consumer USA is believed to have considered listing its business, valued initially at $5bn in November 2012 but now at $8bn.
richard.brown@timetric.com