News
Alphera: Used car finance 'culture change'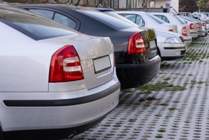 Alphera Financial Services has said while the latest FLA figures reveal opportunities for used car dealers they do not mean the sector is "bulletproof".
The BMW-owned car finance provider said while year-on-year growth of 21% for new and 18% for used cars by volume looked good, the value of advances for new cars fell from £1,009m to £889m during June and July.
Alphera supplies prime finance on both new cars (except BMW Group vehicles) and used, and Samantha Cripps, sales development manager at Alphera, said of the two sets of figures, those for used vehicles were of more interest to retailers, indicating a "major shift in the market", with used car lending rising from £704m to £769m.

Cripps said the difference "reflects a big 'culture change'", as dealers became "much more creative with finance packages and marketing campaigns to support used stock."
Cripps added: "It is pleasing to see more motor retailers offering used cars with attractive finance packages such as PCP, which have formally been the preserve of new vehicles."
"While more economic commentators, including the Chancellor of the Exchequer himself, are daring to publically say that the UK economy is 'turning the corner,' I don't think this will automatically mean a huge stampede to new car sales. Consumers are much more savvy in the wake of the recession and are still sensitive to serviceable rates and finance packages that fit with their circumstances."