News
Ascent grows market share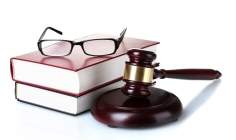 Debt services group has Ascent Performance Group has established a 70% market share in the motor finance market for rehabilitating customers who have fallen into vehicle related arrears, according to a statement from the company.
Ascent field representatives currently make over 5,500 secured and unsecured nationwide home visits a month, and plans to increase that number to 100,000 per annum from 2015.
Mark Higgins, chairman of Ascent, said the firm expected to receive 2,000 new vehicle cases each month.

The market has rapidly evolved over the previous years, as a result of combination of factors including lenders taking a more lenient approach and new regulation coming into force.
Ascent said its network of field representatives will now carry out Income and Expenditure interviews with defaulting motor finance customers, with the aim of securing a full arrears payment, establishing sustainable repayment plans or arranging for Voluntary terminations.