News
Aston Barclay appoints group sales director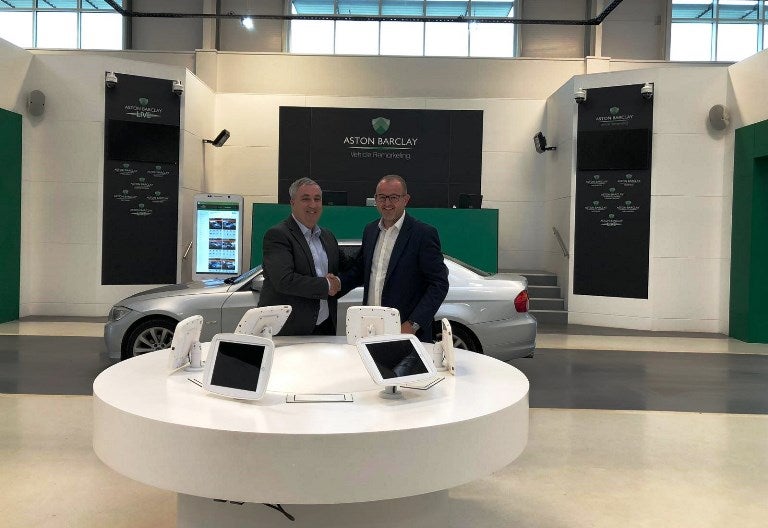 Aston Barclay has appointed a group sales director, responsible for driving increased physical and digital sales growth.
Richard Cross has over 20 years' experience in the automotive industry working for retail dealerships, suppliers and remarketing companies, working in various positions including head of manufacturer, head of corporate, and director of dealer sales. He has significant experience within the remarketing sector.
A team of three sales managers will be reporting to Cross in his role.

"I have been watching Aston Barclay's reinvention of the remarketing sector with great interest and am very excited to now be part of this revolution," said Cross.
"My job is to work with our existing customers and to support a range of new vendor clients about the group's ability to provide an independent, personal and flexible service underpinned by the very latest digital technology," he added.
Neil Hodson, group chief executive at Aston Barclay, said: "Having a dedicated sales lead is a key part of our growth strategy and we are confident that Richard's experience and leadership skills will help take our sales volumes to the next level."
Earlier this year, Aston Barclay partnered with Secure Trust Bank for the launch of digital dealer platform V12 Vehicle Finance. The service has been designed to help dealers source and fund vehicles through various physical and digital auction channels.
Hodson said: "V12 Vehicle Finance is alike-minded business with a focus on establishing a unique digital buying and funding journey for dealer buuyers. It's a perfect fit for a strategic business partnership.
"We already have a great relationship with the senior management team and V12 Vehicle Finance is using a best-in-class platform that will make all elements of the dealer stocking funding journey fast and efficient."