News
Audi revises UK sales target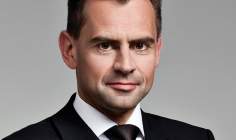 German manufacturer Audi has revised its uppermost annual sales target in the UK to 150,000 new registrations.
The brand, part of the Volkswagen Group and operating funding through Volkswagen Financial Services, registered 88,432 new cars (up 11.79% year-on-year) in the first eight months of 2013 according to the Society of Motor Manufacturers and Traders, and estimated it had passed 100,000 registrations for the year in early September.
Audi expects to sell 140,000 new cars in the UK in 2013 but Martin Sander, currently director of the brand in the UK but soon to move to Audi's headquarters in Ingolstadt, said 150,000 is the next landmark.

Sander told headlineauto the brand was "dreaming" of 100,000 registrations two years ago but added "volume growth is not the main driver – we have to make sure the dealers are looking after the customers."
richard.brown@timetric.com