News
August: New car sales up again – SMMT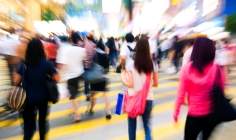 Registrations of new cars hit 65,937 in August, up by 10.94% year-on-year, according to the Society of Motor Manufacturers and Traders (SMMT).
The result was the 18th successive month to see year-on-year growth and the fifth successive month to post growth of more than 10%.
Year-to-date, registrations are up by 10.37% to 1,391,788. Last month the SMMT revised its forecast for annual sales in 2013 to more than 2.2 million units, almost on a par with pre-2008 levels.

August accounts for roughly 3% of annual new car registrations by SMMT estimation and, along with February, is one of the quietest months for new car sales ahead of the respective licence plate changes in March and September.
Market attraction
Private registrations during the month were up by 14.66% to 31,608, meaning the market share of registrations by retail customers was 47.9%, up 1.5ppts on August 2012.
According to Mike Hawes, chief executive at the SMMT, private sales, along with those of fleet, were encouraged by "attractive deals" during a period of increased "economic confidence".
Derek McAllan, UK head of automotive retail at accounting and advisory firm KPMG, agreed inflated consumer and economic confidence was aiding sales, but warned a renewed slump in European registrations may tempt manufacturers to offload excess units in the UK – a claim previously made by CAP Automotive and the head of Vauxhall.
"Too many additional units will bring margin erosion but worse residual value volatility," said McAllan. "All eyes should be on mainland Europe for the next two months' sales figures."
James Tew, director of car finance IT company iVendi has also speculated such economic good feeling could see personal lenders return to the market, to the chagrin of car finance lenders and dealers.
richard.brown@timetric.com