News
Autorola to remarket Volvo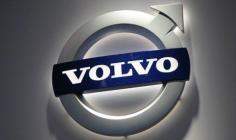 Autorola has signed an agreement with Volvo Car UK to remarket the marque's used cars online.
So far, 82 of Volvo's 110 dealerships have signed up to Autorola's online system to sell stock that is duplicate, non-franchise or more than seven years old to other dealers and traders.
Stock will remain on a dealer's forecourt while being remarketed online, increasing the potential of a sale and avoiding the logistical cost of transporting vehicles to a physical auction.

Similar deals struck in recent months include British Car Auction's agreement to remarket for Jardine Motors Group and its de-fleet contract with Toyota in the UK.
richard.brown@timetric.com