News
Battery lease schemes key to used EV sales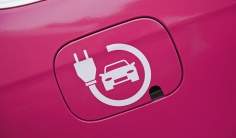 Car manufacturers who provide a battery lease scheme for used electric vehicles (EVs) will be rewarded by a "dramatic" increase in sales, according to Shoreham Vehicle Auctions.
New EV registrations have grown 246% from this time last year, which Shoreham credited to improved charging infrastructure, an ongoing £5,000 government contributions scheme and changing attitudes towards range anxiety and environmental concerns.
However, despite what the company describes as a "growing feel-good factor in the new market", lack of information is negatively affecting resale value and dealer confidence in used EVs.

According to Shoreham Auction, the cost of maintaining or replacing batteries in EVs between four and 10 years old continues to concern customers. At between £8,000 and £10,000, replacement batteries often cost considerably more than the value of the used EV itself.
Alex Wright, managing director of Shoreham Vehicle Acutions, said: "Residual Values (RVs) are based on market confidence and by introducing flexible and affordable battery lease schemes in line with the price bracket of the vehicle on the forecourt, we believe manufacturers will protect residual values and gain the final thread of confidence to make EVs a long-term success in this country."
He added: "Manufacturers must remember the importance of sustaining strong older RVs, because RVs are built from the ground," he explained, "By looking after your 10 year RVs they will look after your eight to six and four to two."
As such, as far as the EV market is concerned: "The new electric car market is growing, but manufacturers must look to when these cars move into the second hand market and if they look after the needs of the used car buyer of seven to 10 year old models, then the longer term needs of buyers of three to five year old cars will look after themselves," added Wright.
"Ensuring used buyers are given enough information and support will ensure the market continues to grow," he assured: "The benefits of electric vehicles are plentiful and with customer perceptions changing for the good, manufacturers need to act quickly to ensure this level of positivity continues."