News
BCA: 4X4 values to rise as temperatures cool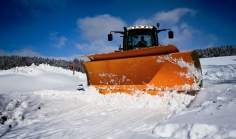 The onset of winter and is predicted to cause 4X4 values to rise, according to vehicle remarketer British Car Auctions (BCA).
The average price of a 4X4 in October was £13,864, 7.3% above September's values, and up £841 year-on-year.
BCA previously reported a 2.38% month-on-month increase in October across the market.

As 2012's average value for used 4x4s peaked at almost £15,000, BCA has estimated prices could rise above this threshold if weather reports prove accurate.
Editor of the BCA Used Car market Report Tim Naylor noted: "Despite the fact that temperatures were unseasonably warm in October we've already seen prices creeping up as demand increases."