News
BCA and Manheim: used values up in September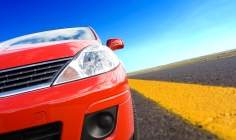 Rising prices in ex-fleet and part-exchange in particular have seen a gain in average used car values in September, according to both the Pulse Report by British Car Auctions (BCA) and monthly Market Analysis by Manheim Remarketing.
The average value at auction for a used car hit £7,007 in September, up 10.96% year-on-year, BCA reported. However, the average value was down by £30 on the value for August.
Average mileage was almost 1,600 miles below the figure for September 2012, with average age remaining at just under 63 months. Sale against CAP rose from 98.04% in September 2012 to 98.66% this year.

Ex-fleet and lease
The average value for vehicles from fleet and leasing companies rose to a record £9,182, up by 2.07% on August and 10.11% year-on-year. BCA said the rise reflected a demand for high-quality, sale-ready cars. Average sale against CAP rose by 0.2ppts compared to a year ago to 98.64% while sale against manufacturers' retail price was up 0.88ppts to 42.93%.
According to Manheim, the price of de-fleeted cars at auction rose month-on-month for the first time in three months in September, up 5.62% to £7,329, and up 9.29% year-on-year.
Manheim said the change reflected a one-month drop in average age of ex-fleet cars at auction, compared to both a month and a year ago; mileage was likewise down, by 1.90% month-on-month and 7.52% year-on-year to 56,523 miles.
Part-exchange
The average selling price of part-exchange stock hit £2,790 in September, up 6.12% on August 2013 and 7.43% on September 2012, although still short of the record high of £3,023 reached in March.
Of the 10 part-exchange vehicle segments measured by Manheim, eight saw rises in average selling price for the month, top of which were coupé models, up 15.75% month-on-month to £5,327. The two most popular segments – small hatchback and medium family – accounted for more than half of all vehicles sold in September, up by 4.64% to £2,009 and 7.96% to £2,807 respectively.
BCA reported an average price for part-exchange vehicles of £3,760 for the month, up 20.78% year-on-year and 3.24% month-on-month. It was also a highest-ever monthly figure, pipping £3,718 reported in May 2013. The average sale against CAP was up from 95.44% in September 2012 to 97.34%.
richard.brown@timetric.com