News
BCA: October used car values up 11%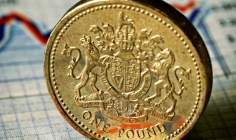 The average price of a used car at auction was £7,174 in October, up by 10.69% year-on-year and by 2.38% month-on-month, according to British Car Auctions (BCA).
Aside from the December 2012 all-time high of £7,361, the figure marks the highest monthly value recorded since BCA's Pulse Report began in 2005.
As in previous months, BCA attributed the high value to stock shortages and market demand.

Compared to September, ex-fleet and lease vehicles continued to sell for an average in excess of £9,000, while part-exchange values were up by an average of £80.
Although used buyers were investing in smaller cars which may cost less to run, Simon Henstock, UK operations director at BCA, said demand was steady across all sectors, including the sale of a 2012 McLaren MP4-12C for £127,000 during October.
richard.brown@timetric.com