News
BCA: Used car values stay high May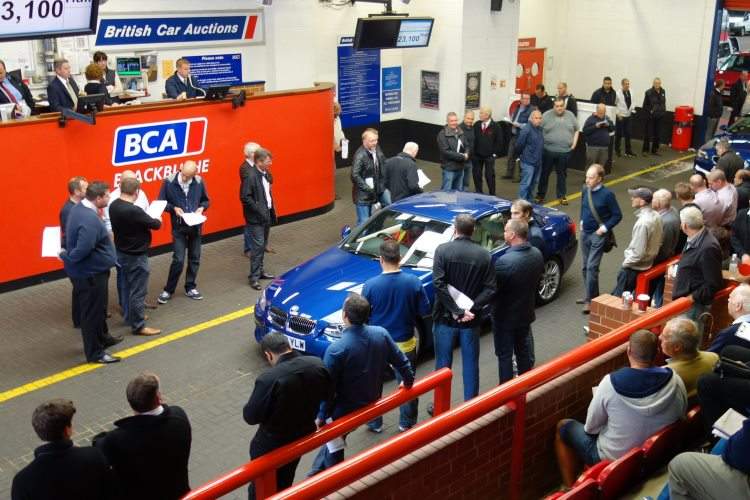 Average used car values remained at near record levels at BCA in May, though an increase in part-ex cars meant a slight month-on-month fall for the first time since December.
The headline average figure was £8,861 – down £229, or 2.5%, from the record £9,090 recorded in April.
Year-on-year, May's headline figure represented an increase of £600, or 7.2%. BCA said this was a result of ongoing steady levels of demand and a richer mix of stock with a lower mileage profile. Average age and mileage fell from 58.06 months and 52,292 miles in May 2016 to 55.02 months and 48,751 miles in May 2017.

Simon Henstock, BCA chief operating officer UK Remarketing said: "May generally saw a very similar price performance across the board to April, with comparable conditions holding sway.  Professional buyers remain very selective, often buying to order and focusing their attention very firmly on the ready-to-retail vehicles that can be churned quickly.  The best presented and specified cars are selling quickly, and may well exceed guide expectations.  The budget end of the market is relatively strong, providing the condition is good and vehicles are sensibly appraised and valued."
By Sector
For the third month running, average values in the fleet and lease sector remained at or near record levels. Although May's average fleet value of £10,446 was £27 lower than April's record high, it was £540 higher than in May 2016.
Average mileage fell from 43,637 to 40,203, and average age fell from 39.14 to 38.29 months, year-on-year, in the fleet and lease sector.
The dealer part-exchange sector was more stable year-on-year, increasing by just £168 over the period to £4,658. Average age fell from 89.25 to 88.66 and average mileage fell by 50 miles to 69,315.
The low volume nearly new sector saw values fall year-on-year, from £20,494 to £18,346, however BCA noted that model mix has a significant effect in this low volume sector.
Henstock concluded: "As we said last month, we are seeing high volumes of stock reaching wholesale channels and this impacts the dynamics of the marketplace.  Buyers have plenty of choice and it is critical to price vehicles correctly at the point of sale.  Conversion rates will quickly suffer if vehicles are over-valued and we are working closely with our volume vendors to ensure their stock is competitively priced to sell the first time it is offered."