News
BEN announces karting championship details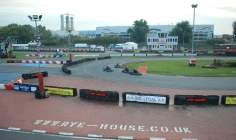 Automotive industry benevolent fund BEN has announced details of its annual Karting Championship.
The tournament, including pre-qualifying and a two-hour endurance race, will take place at Rye House Kart Raceway on Sunday 27 October.
Entry is £250 for a five-person team, with every £50 of sponsorship raised taking one second off your fastest qualifying lap time.

Warren Neal, events and exhibitions co-ordinator at BEN, said: "Judging by previous years there is clearly a real determination to be crowned 'the automotive industry's karting champions'".
richard.brown@timetric.com