News
BEN celebrates bear-themed 108th birthday week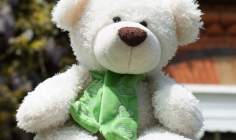 Automotive industry charity BEN is celebrating its 108th birthday with National BEN Week, which runs until 21 July.
To mark the occasion, the association has adopted a mascot in the form of Benjamin Bear, along with the theme of "bear us in mind", including a Facebook page.
BEN hopes the theme will inspire companies to encourage staff to raise funds, with a suggested minimum target of £108 reflecting the charity's age.

Kelly Neal, BEN's events and exhibitions manager, said: "National BEN Week gives everybody the opportunity to have some fun and, with the arrival of our new member of staff, the opportunities are endless.
"No matter how big or small the fundraising idea, every penny goes towards helping our automotive industry colleagues in times of need."
The charitable birthday event comes after Close Motor Finance celebrated its own 25th anniversary with a 25-mile sponsored walk, which raised over £10,000 for BEN.